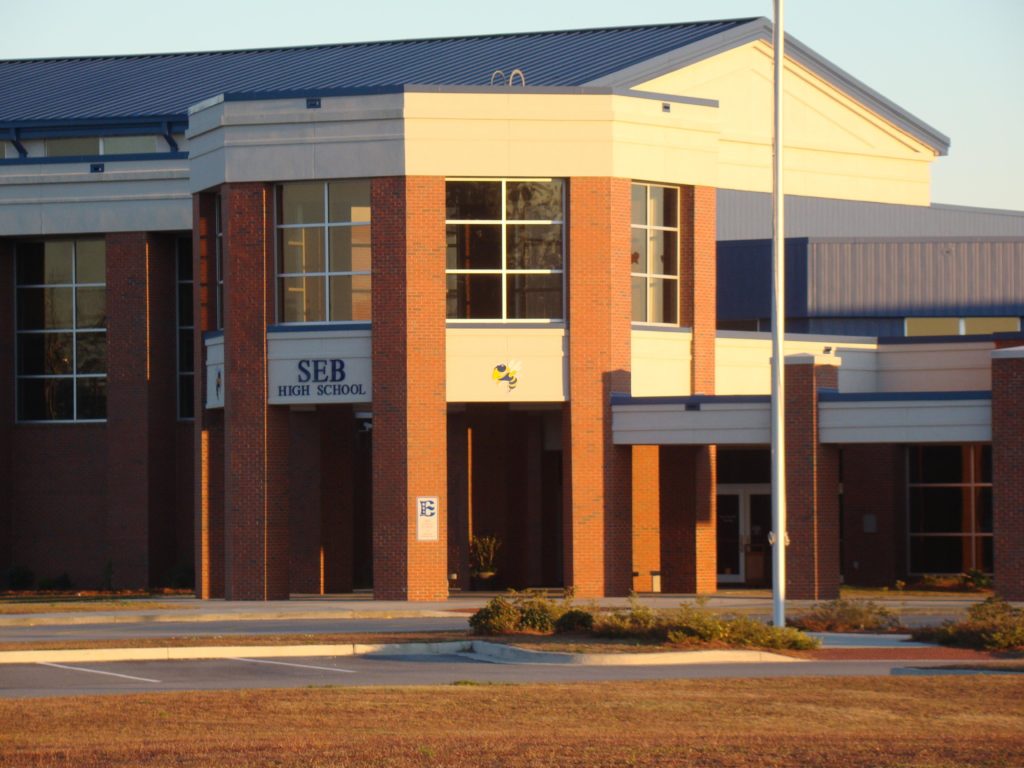 Vocalist one of only 32 state finalists for elite summer program


Madi Patrick, a junior at Southeast Bulloch High School (SEBHS) and a member of the school's Advanced Chorus, was selected to participate in Georgia's prestigious Governor's Honors Program (GHP) at Berry College in Rome, Georgia, this summer. She spent a month studying in the area of music for voice with a treble concentration.
"GHP completely changed my view on how I want to live my life and love people," said Patrick. "Everyone there is so passionate about their craft and everyone appreciates everyone. It really showed me that every single person in the world has something super cool to contribute to the human race."
Less than one percent of high school students in Georgia qualify for the Governor's Honors Program. Patrick competed against more than 3,200 students at the state level, and she was one of 32 state finalists in voice. Patrick was the only Bulloch County Schools nominee who advanced to the summer program which met from June 16 to July 13.
For Patrick, singing is an outlet and a service. She has been singing for as long as she can remember and enjoys the privilege to share her voice and evoke the many emotions that come through music.
In third grade, Patrick began singing with the Statesboro Youth Chorale and won first place in musical theater and second place in classical during her first solo competition with the ensemble. She is a member of the Youth Worship Band at Trinity Baptist Church in Nevils, and has risen through the Southeast Bulloch Middle School and Southeast Bulloch High School choral programs.
Patrick is currently a member of the Southeast Bulloch High School Advanced Chorus, one of three choirs within the school's nationally acclaimed choral program, which is directed by Brent Whitaker. The Advanced Chorus has received numerous state and national honors. Most recently they received a personal invitation to compete and perform at the Festival of Gold in San Francisco in April 2019. With accomplished vocalists like Patrick, they earned the event's highest rankings. This was quite a feat as they were among the nation's most elite choirs and were evaluated by judges such as Dr. Anton Armstrong of the St. Olaf Choir and Dr. Craig Jessop of the Singing Sergeants and the Mormon Tabernacle Choir. Patrick describes Whitaker as a father figure from whom she has learned much about life, community, and music.
"Madi Patrick is a phenomenal student," said Brent Whitaker. "She is talented, dedicated, and very humble.  She is the kind of student that you trust to not only do her job, but to encourage all those around her to excel as well."  Whitaker noted that Patrick's peers elected her to be the second soprano (S2) section leader in this year's Advanced Chorus.
With her extensive local performance and vocal training, Patrick was well prepared for Governor's Honors' extensive and difficult selection process for voice students. She selected songs to perform and submit for her video application, and she did well during the separate interview process.
"It was worth it to share this experience with other students who are equally passionate about music," Patrick said.
Patrick is a dual-enrolled student at Georgia Southern University this semester, and has not yet decided on a college or career path. However, she has not ruled out music, and is considering Broadway. Her vocal coach encourages her to major in performance and music education.
Governor's Honors is a residential summer program for gifted and talented high school students who are rising juniors or seniors. It offers instruction that is significantly different from the typical high school classroom, and it is designed to provide students with academic, cultural, and social enrichment necessary to become the next generation of global critical thinkers, innovators, and leaders.