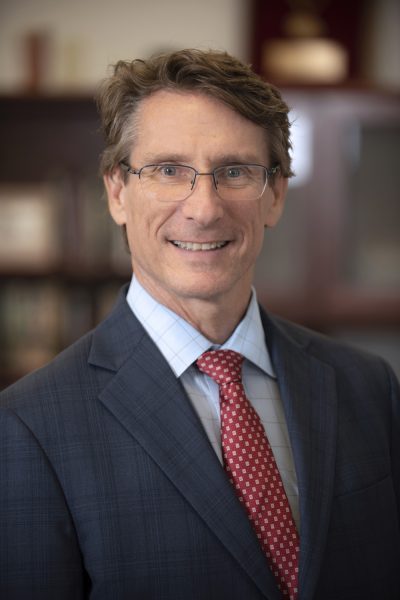 David Owen, Ph.D., will join Eagle Nation on July 1 to serve as the new Dean of the College of Arts and Humanities (CAH).


"I am pleased to welcome David to Georgia Southern as the next generation of leadership for the College of Arts and Humanities," said Provost and Vice President for Academic Affairs Carl Reiber, Ph.D. "David brings with him a wealth of knowledge and understanding in analytical and philosophical foundations that will prepare our students for vital roles in their professional communities."
Owen comes to Georgia Southern from the University of Louisville, where he has served as the interim dean of the College of Arts and Sciences since 2020. Among his many achievements, he transitioned the college to a new enrollment-based budget model, led the development of a three-year retention plan, and led morale improvement efforts among the College.
While interim dean, Owen oversaw a budget of $62 million, including $4.8 million in funded research grants and a fundraising campaign that raised $4.3 million in 2021-2022. Prior to becoming interim dean, he was the chairperson of the Department of Philosophy at the University of Louisville. He is a three-time alumnus of the University of Illinois at Chicago, where he received his B.A., M.A. and Ph.D.
"I am truly excited to be joining Georgia Southern as dean of the College of Arts and Humanities," said Owen. "In my meetings, I found the faculty and staff of the College to be extraordinarily talented, and deeply committed to student success. The importance of the arts and humanities to a vibrant civic culture has never been more clear, and I look forward to working with the faculty and staff in CAH, Provost Reiber, colleagues from across campus, and alumni and friends of the college to advance the impact CAH has on students' lives, on the wider community, and on civic culture."
---
GSU