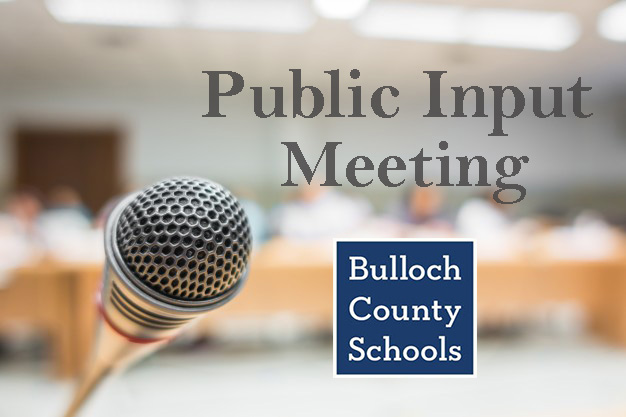 Bulloch County Schools invites parents, guardians and the community to a public meeting on Monday, June 12 at 4 p.m., in the boardroom of the William James Educational Complex, located at 150 Williams Road, in Statesboro.


The purpose of the meeting is to provide the community a time to review and give input about the district's annual Consolidated Local Education Agency Improvement Plan
The Plan combines school improvement planning requirements for all programs within the Every Student Succeeds Act and the Georgia Professional Learning Program. It eliminates the need for public school systems to submit separate plans for individual programs. It has three main components:
Individuals with Disabilities Education Act Plan Descriptors;
School system profile; and
A Local Education Agency Implementation Plan. The plan must be reviewed and approved annually for the school district to receive funding for its state and federal programs.
For additional information, contact Michael Powell, Bulloch County Schools' director of federal programs, at 912.212.8555 or by email.