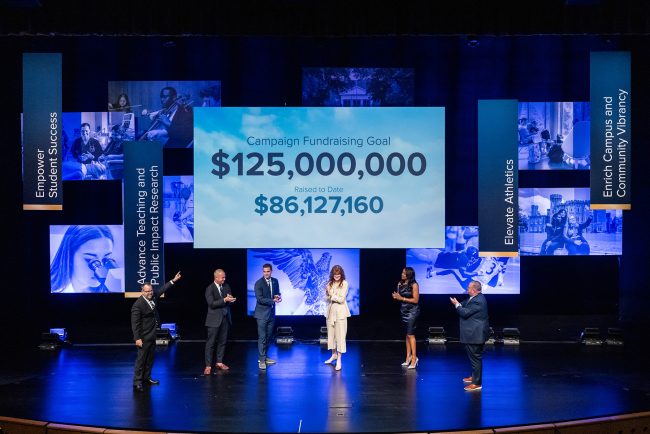 Georgia Southern University proudly announces the launch of its comprehensive campaign, "Together We Soar: The Campaign for Georgia Southern University." This transformative initiative aims to elevate the University's impact on students, faculty, research, athletics, and the communities it serves.


Georgia Southern, renowned for its majestic campuses adorned with southern live oaks and towering pines, symbolizes not just American freedom but also the promise, achievement and boundless potential of its students. The University's trajectory is on the rise, reaching for greater heights in education and community impact. Central to this momentum is the unwavering support from alumni, friends and the community.
Publicly launched last Friday evening, Together We Soar: The Campaign for Georgia Southern University aims to raise $125 million by 2026. More than $86 million has already been secured.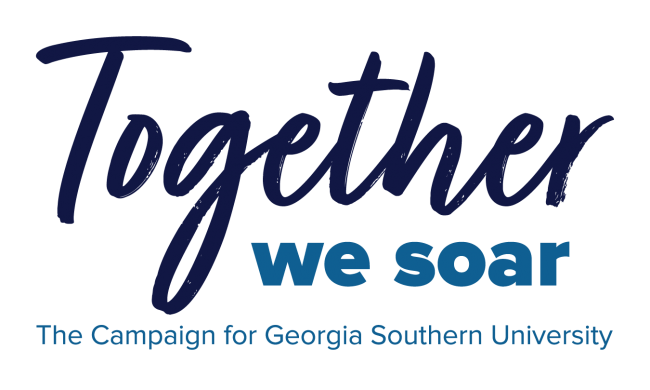 Dr. Kyle Marrero, President of Georgia Southern, expressed his gratitude and vision for the University.
"Georgia Southern is on the move, in motion, and soaring to new heights. The 'Together We Soar' campaign—fueled by the generous support of our alumni, friends, and partners—will ensure our ability to drive innovation, develop talent, transform lives, and propel the economic development of a growing region."

Kyle Marrero
The campaign has identified four primary objectives:
Empower Student Success: The campaign aims to stimulate learning by recruiting high-achieving students, increasing student access, and promoting inclusive excellence and career readiness.
Advance Teaching and Public Impact Research: The focus is on meeting regional economic needs, increasing faculty expertise, and enhancing research capacity.
Elevate Athletics: The campaign seeks to attract and retain elite student-athletes, provide top-notch facilities, and boost the Competitive Excellence Fund.
Enrich Campuses and Community Vibrancy: The goal is to improve the communities surrounding the campuses and teach about local wildlife, among other initiatives.
Campaign co-chairs Mike Sanders and Leonard Bevill shared their excitement for the campaign and what it will mean for Georgia Southern.
"I could not be more excited about Georgia Southern and its possibilities. Opportunities abound for our University and the Together We Soar Campaign is the catalyst. It is time to do 'more with more.'"

Mike Sanders
"'Together We Soar' is spot on. From across campus to athletics and throughout our community, we're perfectly aligned and equipped to launch to historic heights. I'm very blessed and excited to be involved."

Leonard Bevill
The campaign also highlights the significant economic impact of Georgia Southern, with a regional economic contribution of $1.1 billion in fiscal year 2022. The University plays a critical role in the economic growth and transformation of Southeast Georgia.
Marrero said Georgia Southern invites all its supporters, alumni and the community to join this transformative journey. With collective support, there's no limit to how high Georgia Southern can soar.
For more information or to contribute to the "Together We Soar" campaign, visit GeorgiaSouthern.edu/TogetherWeSoar.
---
GSU