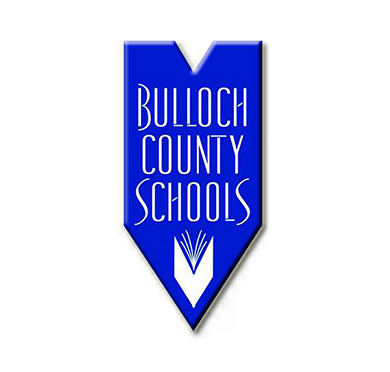 From Bulloch County Schools:


Balance school zones, build new facilities, & address underutilized schools
In response to growing and shifting student populations in Bulloch County, a district School Capacity Balancing Committee has finalized its recommendations to the Board of Education (Board).
Superintendent Charles Wilson presented the recommendations to the Board at its March 11 regular session. The Board will now take these recommendations under advisement and use them to guide discussions as it begins to study and make decisions about how to balance student populations and plan for future facilities in ways that best benefit students.
"The logical next step is for the Board to discuss these ideas, so that we can move forward with decisions," said Wilson. "We want the Board to have the opportunity to review the committee's work, get their questions answered, and feel adequately informed."
Recommendations:
Board members appointed members of the community from their districts to serve on the committee. They were tasked to review data and develop possible solutions from their perspectives as parents and community members. Their goal was to recommend solutions that could balance and maintain school capacity but still provide the best possible learning environments for children and ensure responsible use of the community's education resources.
Superintendent Wilson informed the Board that his district administration agrees with the committee's recommendations, and he believes the district should put plans in place to address them. The committee concluded its work in February and made the following recommendations:
Build a new high school and repurpose existing facilities to address long-term growth;
Rezone entire school district once a long-term plan for facilities, construction, and re-purposing has been completed; and
Better utilize Portal Middle High School by either rezoning or using a magnet concept, but this would need to involve community input.
Magnet schools focus on specific programs like career education, fine arts, or science and technology. This could bring more specific programs to the school and attract more students from around the district to the school.
The committee's recommendations stemmed from developing solutions to these specific issues that the district faces:
Steady growth in Bulloch County as a whole;
Population decline in the Portal area;
Population growth and shift towards the Southeast Bulloch area;
New growth in the Southeast Bulloch area; and
Likely growth in Statesboro over the long term due to steady growth
The committee's recommendations were based on their review and thorough consideration of the following data:
Capacity of existing schools;
Data from the district's Edu-Log (boundary planning) system;
Residential population growth across county;
Enrollment growth patterns in schools;
School feeder patterns;
Community sensitivity to the community school concept and school boundary changes; and
Available facility and financial resources
Wilson advised the Board of these possible next steps:
Provide any needed extra information to the Board to move forward;
Determine the direction that the Board wants to take with possible facility construction and rezoning;
Identify the costs associated with the potential decision and reviewing available resources; and
Develop a plan for construction, financing and rezoning that can be implemented and communicated to the community.
Scope of work:
Organized in January 2020, the School Capacity Balancing Committee completed its work on February 9, 2021. The  committee consisted of 11 members. Seven members were appointed by the Board. One person was appointed from Bulloch County's Development Department to aid with planning and growth data for the county.  There were also three ex-officio members from the school district, including Superintendent Wilson and the district's transportation director and assistant superintendent of business services, who assisted the committee with access and interpretation of school data.