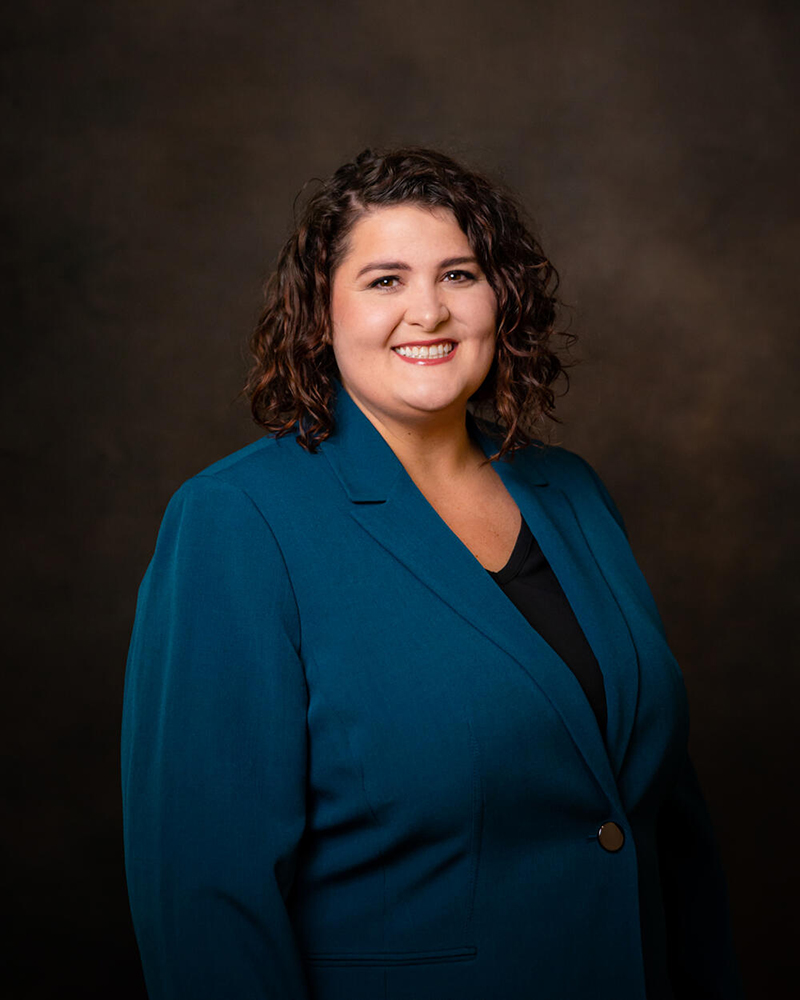 Bulloch County Schools' Bethany Gilliam began two new professional roles in July. She was promoted to director of the school district's Career, Technical & Agricultural Education (CTAE) program, and she was elected president of the Georgia Association for Career & Technical Education (GACTE).

Gilliam was elected by a majority of the GACTE's more than 2,700 members to a three-year progressive leadership term, first as president-elect in 2020, then president this year, and next year as past president. Then this summer, Gilliam was also selected from a pool of diverse internal and external applicants to lead career education in Bulloch County.
In her role as GACTE president, Gilliam will lead a five-member executive committee of officers and a larger 24-person governing board which is composed of elected representatives from each Career, Technical and Agricultural Education program area. She has been an active member in the organization for 10 years, and has a wealth of knowledge as a career and technical educator.
An alumna of Statesboro High School, she began her career at Long County High School in 2012 as a Nutrition and Foods teacher. She then implemented the Early Childhood Education career pathway at the school and secured an industry certification for the program. This is a standard of excellence reserved for only those programs that, according to the State Department of Education, "have successfully undergone rigorous reviews by leaders from business and industry" to receive this distinction.
In Long County, she also began a nine-year involvement with the Family, Career and Community Leaders of America, a student career and technical organization. She served as a faculty advisor for students in FCCLA, and later served as regional advisor for Region 9.
In 2016, Gilliam returned to her alma mater, Statesboro High School, as its Early Childhood Education teacher.  She was later asked to help implement a second education-related career pathway at the school, Teaching as a Profession.  These courses help provide students an opportunity to explore the field of education, and also serve as a way to help encourage a diverse pool of future educators in Bulloch County and our state.
This July, Gilliam was promoted to her current role as CTAE director for Bulloch County Schools, where she oversees the district's career and technical education programs, secures available federal funding, and collaborates with multiple community entities for workforce development initiatives.
As the GACTE president, Gilliam and the governing board will meet quarterly to oversee the organization's policies and procedures and ensure progress on the following priorities: crafting and implementing a 2021 – 2026 strategic plan, continuation and expansion of high-quality professional development, retention of current members and recruitment of new members.
Matthew White of Statesboro, who served with Gilliam at Statesboro High, and previously taught Construction there, is GACTE's president-elect. White is now a territory director/K12 pipeline for the Construction Education Foundation of Georgia, a nonprofit organization that partners with the Georgia Department of Education, employers, trade associations and philanthropic organizations to provide support and services to construction programs in schools statewide.
---
The Georgia Association for Career and Technical Education
Founded in 1926, the Georgia Association for Career and Technical Education is the largest education association in Georgia dedicated to the advancement of education that prepares youth and adults for successful careers. Its purpose is to provide leadership in developing an educated, prepared, adaptable and competitive workforce. Its membership is composed of more than 2,700 middle and high school career, technical, and agricultural educators, administrators, researchers, guidance counselors, technical college faculty, college faculty and others involved in planning and conducting CTAE programs at the secondary, post-secondary and adult levels.
What does GACTE do?
GACTE is committed to enhancing the job performance and satisfaction of its members; increasing public awareness and appreciation for CTAE programs; and assuring growth in local, state and federal funding for these programs by communicating and working with legislators, government leaders, chambers of commerce, economic development professionals, and business and industry.
About Career, Technical, and Agricultural Education
CTAE programs teach leadership, citizenship, and character development to complement technical skill training.  In 2020, there were 665,462 According to the United States Department of Education, students who take three or more career, technical, and agricultural education (CTAE) programs in high school are more likely to attend college and stay there to graduate.  In fact, 79 percent of CTAE concentrators enrolled in post-secondary education within two years of high school graduation.
Students in CTAE programs have a higher-than-average high school graduation rate. They also have the opportunity to participate in career and technical student organizations like the National FFA Organization, the Future Business Leaders of America, the Health Occupations Student Association, the Family, Career and Community Leaders of America, SkillsUSA, the Technology Student Association, and DECA (formerly known as Distributive Education Clubs of America).
CTAE in Georgia & Bulloch County
National research has shown the average high school graduation rate for students concentrating in CTAE programs is 97.2 percent compared to an average national freshman graduation rate of 84.2 percent.  In Georgia the rate is 97.18. In Bulloch County the rate is 95.56 percent, compared to the school district's overall four-year high school graduation rate of 83.5 percent.
In Georgia, 665,462 students participated in CTAE career pathway courses last year. That's 67.3% of all high school students and 62.9% of all middle school students. There are more than 9,000 teachers and 4,000 school counselors in the state who deliver career-focused education to Georgia students.
Bulloch County Schools employs 35 CTAE educators and provides instruction in 23 middle school and high school level career pathways. Visit the College and Career Pathways area of the Bulloch County Schools website for more information.
---
Source Bulloch Schools