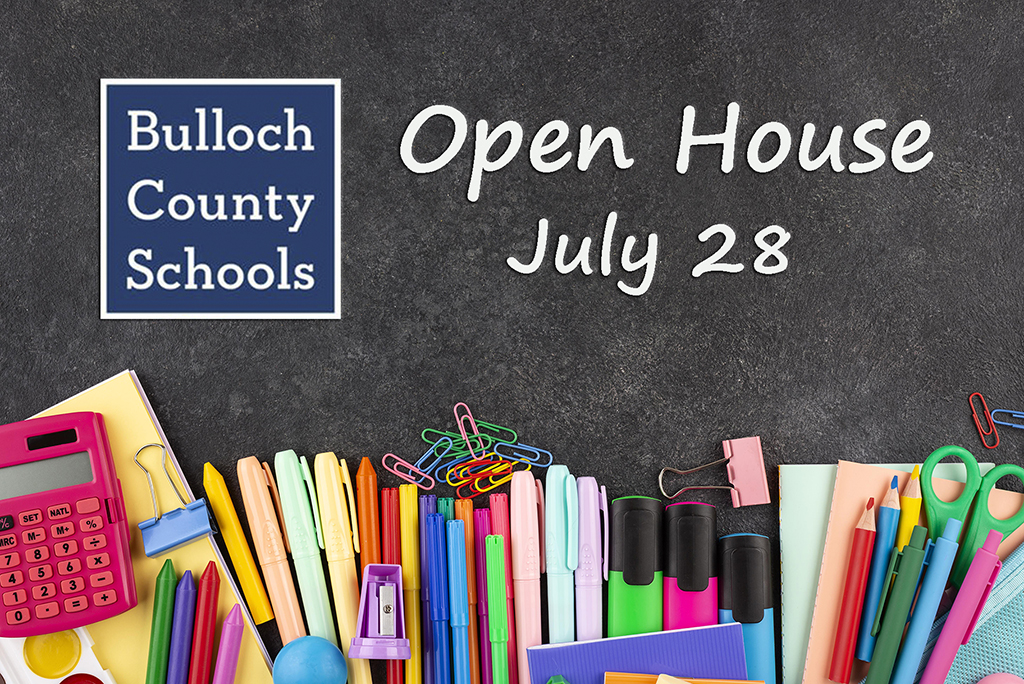 Bulloch County Schools' elementary, middle, and high schools will host open house on Thursday, July 28. Open house for elementary schools will be 4:00 – 6:00 pm, middle schools 5:00 – 7:00 pm, and high schools 5:00 – 7:00 pm.


The first day of school for all schools is Monday, August 1.
"This is a great time to meet your teachers and school staff, pick up school supply lists and other important information, sign up to volunteer for your child's school and see your child's classrooms.If your child is entering pre-kindergarten, sixth grade or ninth grade, your school may also host a separate grade-level open house for just their grade. If they do, the school will communicate with you."
See Bulloch County Schools Back-to-School Toolkit HERE.