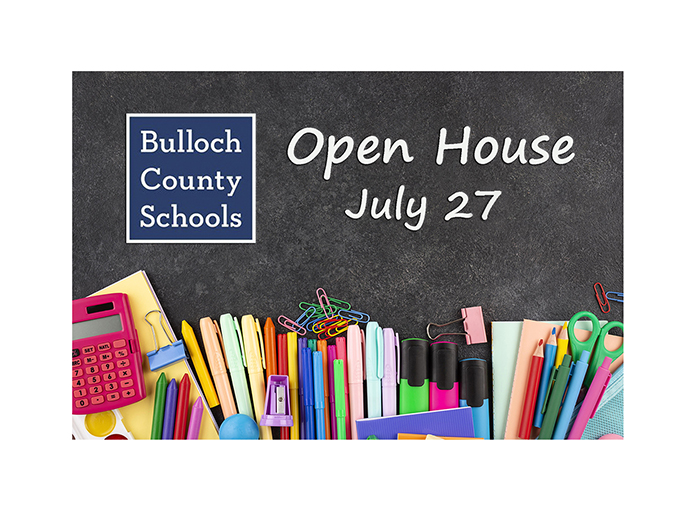 Bulloch County Schools' elementary, middle, and high schools will host open house on Thursday, July 27. Open house for elementary schools will be 4:00 – 6:00 pm, middle schools 5:00 – 7:00 pm, and high schools 5:00 – 7:00 pm.


The first day of school for all schools is Tuesday, August 1.
If you have a child who will be in Pre-Kindergarten, sixth grade, or ninth grade, your school may host an additional open house for just their grade level. If they do, look for communications from your school. For elementary and middle schools, you can check their websites or Facebook pages for school supply lists and they will be available at Open House. For high school, supplies are course specific, and will be provided by your child's teacher.
See Bulloch County Schools Back-to-School Toolkit HERE.