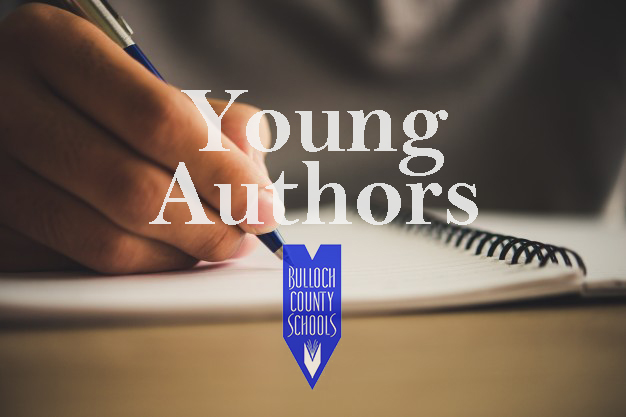 The Bulloch County School district announced today the winners of the Young Authors competition. 


Thirteen students have been selected as Bulloch County Schools' grade-level Young Georgia Authors winners and will now advance to the region competition.
Student authors, one from each grade (K-12), wrote and submitted original works ranging from poetry, short stories, essays, and more. The school district received entries from across each of the system's 15 schools.
School district educators judged the local level competition. Students do not receive a writing prompt, so judges evaluate entries based on expression of ideas, language use, perspective and voice.
An appointed committee of English language arts professionals brought together by the First District Regional Education Service Agency (RESA) will now judge each of its 17 member school districts' system winners to select region winners for each grade level that will then advance to state.
According to the Young Georgia Authors' website, the purpose of the competition is to "encourage students to develop enthusiasm for and expertise in their writing, to provide a context to celebrate their writing successes, and to recognize student achievement in arts and academics."
The competition is sponsored by the Georgia Language Arts Supervisors Organization (GLAS) and the Georgia RESA Network with support from the Georgia Department of Education. The competition has encouraged writing skills and provided an outlet for young authors for more than 20 years.
Bulloch County Schools' grade-level winners for 2022, who have now advanced to the region competition:
| | | | |
| --- | --- | --- | --- |
| Name | School | Grade | Title of Work |
| Sawyer Beasley | Mill Creek Elementary | Kindergarten | "The Zoo" |
| Iniya Kumar | Mill Creek Elementary | First Grade | "Fun Place" |
| Isla Hansen | Mill Creek Elementary | Second Grade | "The Winter Wonderland Book 1″ |
| Hye-Yoon Kim | Brooklet Elementary | Third Grade | "Crystal Island" |
| Marian Robles | Sallie Zetterower Elementary | Fourth Grade | "The Librarian" |
| James Braddock | Julia P. Bryant Elementary | Fifth Grade | "Anything" |
| Anna Claire Newman | Southeast Bulloch Middle | Sixth Grade | "How I Died" |
| Phoebe Hansen | Langston Chapel Middle | Seventh Grade | "The Chase" |
| Nyana Carnes | Langston Chapel Middle | Eighth Grade | "Path to Recovery; My Story" |
| Erin Shen | Statesboro High | Ninth Grade | "Moonlit Realizations" |
| Eva James | Statesboro High | Tenth Grade | "A Road of Infinite Lines" |
| Julia Basquin | Statesboro High | Eleventh Grade | "In Step with Time" |
| Evy Shen | Statesboro High | Twelfth Grade | "Undocumented" |