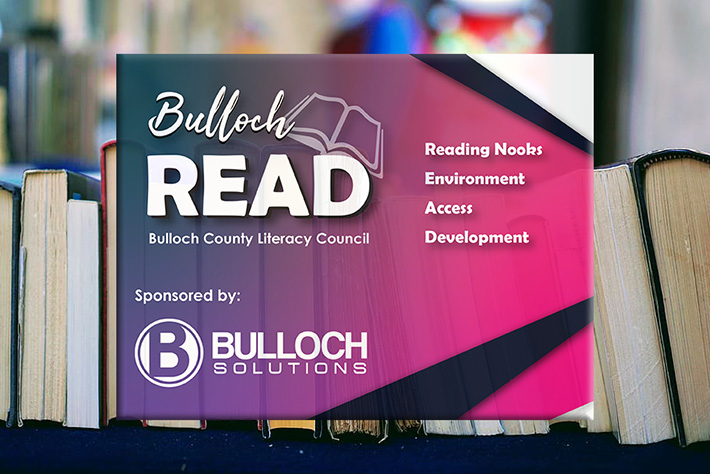 The Bulloch County Literacy Council invites the community to its "The Need to Read Literacy Kickoff" event on Thursday, November 4, from 5:30 p.m. – 7 p.m., at Bulloch Solutions, located at 841 Buckhead Drive in Statesboro.


There will be information to raise awareness of the importance of reading and providing a literacy-rich environment in our homes, businesses and community. If you have an interest in literacy efforts in our community, please attend. Guests will also enjoy refreshments and door prizes.
The Bulloch County Literacy Council is a collaborative group of educators, civic organizations, businesses, and volunteers who are focused on improving literacy in Bulloch County. They have multiple literacy initiatives aimed at raising public awareness of the importance of early literacy in pre-school children. They do this by encouraging at-home reading nooks and facilitating access to reading resources for families.
Bulloch Solutions is a corporate partner in these efforts. They are the sponsor for this first literacy kick-off event of the new school year. For more information, contact Crystal Simpkins, director of early learning and literacy at Bulloch County Schools, by email or by phone at 912.212.8892.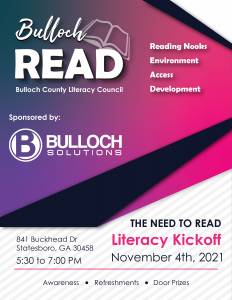 ---
Bulloch Co Schools