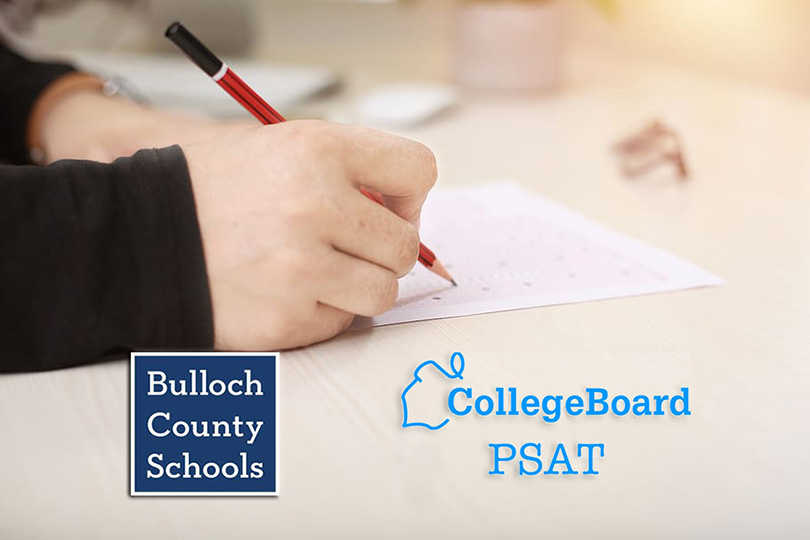 Bulloch County Schools will administer the PSAT free of charge to all 9th grade students and to on-track 10th grade students on October 12.  These students do not need to sign up to take the test.

Off-track 10th grade students who would like to take the PSAT or 11th grade students interested in qualifying for the National Merit Scholarships must sign up and pay a fee of $18.
Payment may be made in 2 ways:
1.  By cash or check payable to Statesboro High School by Friday, September 9.  Bring cash or check to Elaine Bradley in the Guidance office by 3:30 PM on Friday, September 9.
2.  By credit card on the Parent Portal>School Store by Sunday, September 11.
If payment is not received by these due dates, a test book will not be ordered for you.
Sign up with this link:  https://forms.gle/QFc71apFL2aw9VXh9
Anyone with questions is asked to email lpennington@bullochschools.org.
---
Bulloch Co Schools / SHS