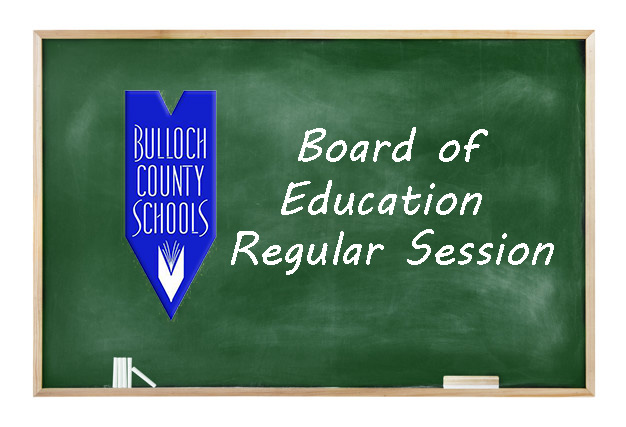 The Bulloch County Board of Education will host its scheduled regular session on Thursday, July 8, at 6:30 p.m., in the boardroom of the school district's Central Office, located at 150 Williams Road in Statesboro.

Session Info from Bulloch Schools:
Guests should enter the entrance marked with the letter O at the front of the building. The meeting space is open to the public.
Regular session meetings include a time on the agenda for public participation. Guests who wish to speak should arrive prior to 6:30 p.m. to sign in on the provided sheet at the podium.
The community can also send public comments to the Board of Education at any time. This can be done either to Board members' individual email addresses, to the Board's group email, or to the Board's attention via Superintendent of Schools Charles Wilson at 912.212.8500 or to the superintendent's email.
Key topics for the meeting nclude the following: (1) an update about the school district's multi-tiered system of supports for students; (2) an overview and vote on the school district's Student Code of Conduct for 2020-2021; (3) a vote on revisions to the district's Policy IDE(3) Competitive Interscholastic Activities – Grades 6 to 12; and (4) Votes on the recommended bids for the School Nutrition Departments' food, paper, and chemical supplies for 2021-2022.
See the full agenda and Board packet below or online here. For your convenience any audio visual presentations will be uploaded to the website prior to the meeting and displayed within the livestream for your reference.
bulloch boe july 8 2021

Watch meetings live via livestream on Bulloch Schools' website or Facebook page or later via the archived video on the website.