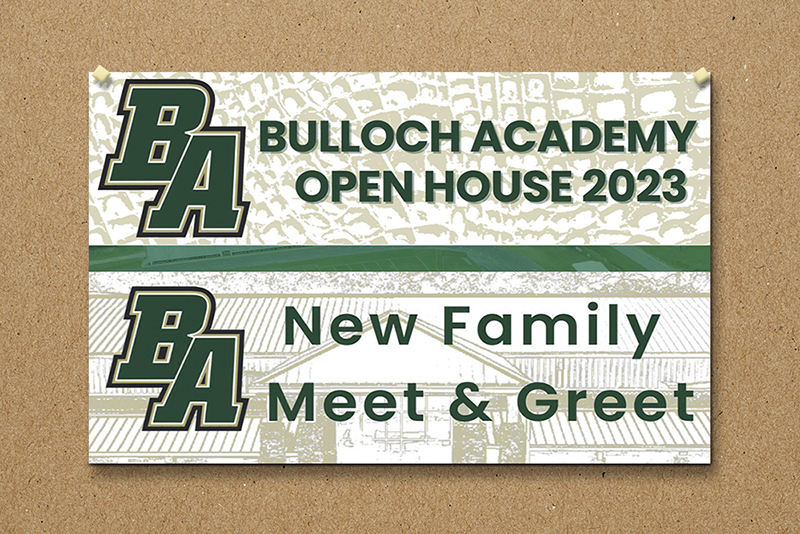 Bulloch Academy will be hosting Meet & Greet for new families on Monday, August 7, 5:30 pm – 6:30 pm, in the Cornerstone Building. Families with new students in grades PreK through 12 are invited to come meet administrators, staff, and board representatives, as well as receive enrollment information. Classroom tours and teachers will not be available for the Meet & Greet, but will be available at Open House.


The school will also be hosting Open House on Thursday, August 10, for lower schools grades, and on Sunday, August 13, for middle and high school grades. Open House will also be in the Cornerstone Building. See the flyers below.
Visit Bulloch Academy's website HERE.