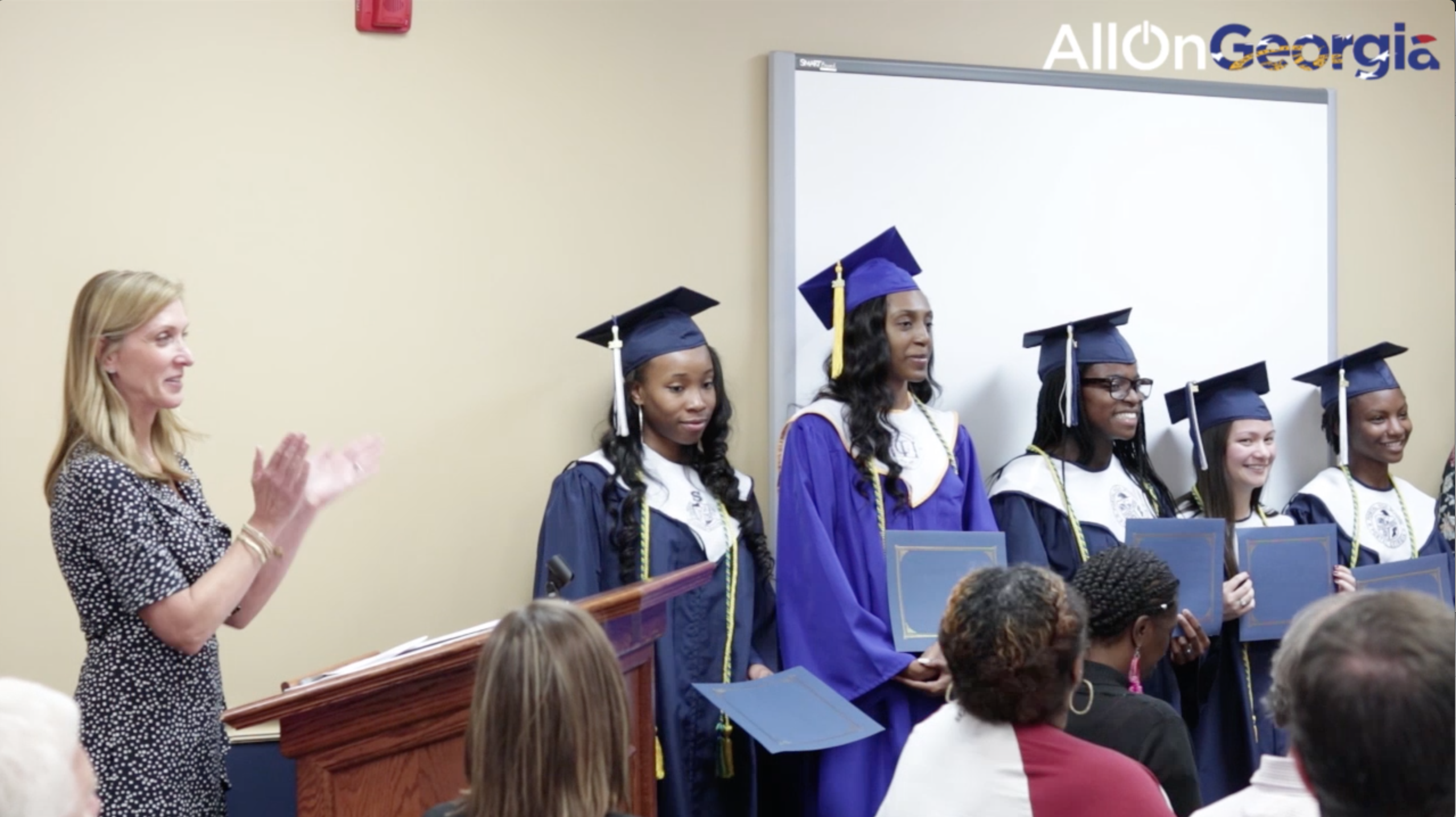 The Bulloch County Board of Education honored its first graduating cohort of REACH scholars, at its regular board meeting on Thursday. A Reception featuring the Statesboro High School Blue Steeldrums band was also held prior to the meeting for the REACH Scholars.


The Reach Scholar program participants are selected on basis of financial needs, and academic potential. This cohort was selected in 2013 as 7th graders. They were required to adhere to a strict set of academic, disciplinary, attendance and  mentoring requirements. Bulloch County is one of 5 School Systems in the pilot program launched in 2013.
According to a release from Bulloch County Schools the REACH Georgia Scholar program is "REACH Georgia is a needs-based mentoring and scholarship program designed to ensure that the state's academically promising students have the academic, social, and financial support needed to graduate from high school and complete college.".
Each REACH Scholar intends to purse a post-secondary degree at a Georgia Public College or University. Each Scholar receives a 10,000 dollar scholarship, in addition to a 10,000 dollar matching scholarship from Georgia Public Universities and Colleges. Students that attend Georgia Southern University or other select institutions are also eligible for a double matching scholarship of 20,000 dollars for a grand total of 30,000 dollars.
Scholars were presented with Graduation Regalia at last nights board meeting.
The First REACH Scholar cohort consists of
Amaya Brown – SHS 2018 Honor Graduate,  daughter of Michael & Tamika Brown, plans to attend East Georgia State College and major in Nursing
Da'Neshia Jones – SEBHS 2018 Honor Graduate, daughter of Linton & Demetres Jones, plans to attend Kennesaw State College and major in Biology (pre-med)
Amonica Kirkland – PHS 2018 Valedictorian and Honor Graduate, daughter of Benita Palmer and Gary Kirkland, plans to attend Wesleyan College and major in Pre-Dentistry with a minor in Spanish
Kailana Low – SHS 2018 Honor Graduate, daughter of Leihua Low-Turner, plans to attend Georgia Southern University and major in Early Childhood Education
Aisley Scarboro – PHS 2018 Honor Graduate, daughter of Tan Frison, plans to attend Georgia Southern University and major in Exercise Science.
you can watch the recognition ceremony below:
You can watch the meeting in its entirety here: