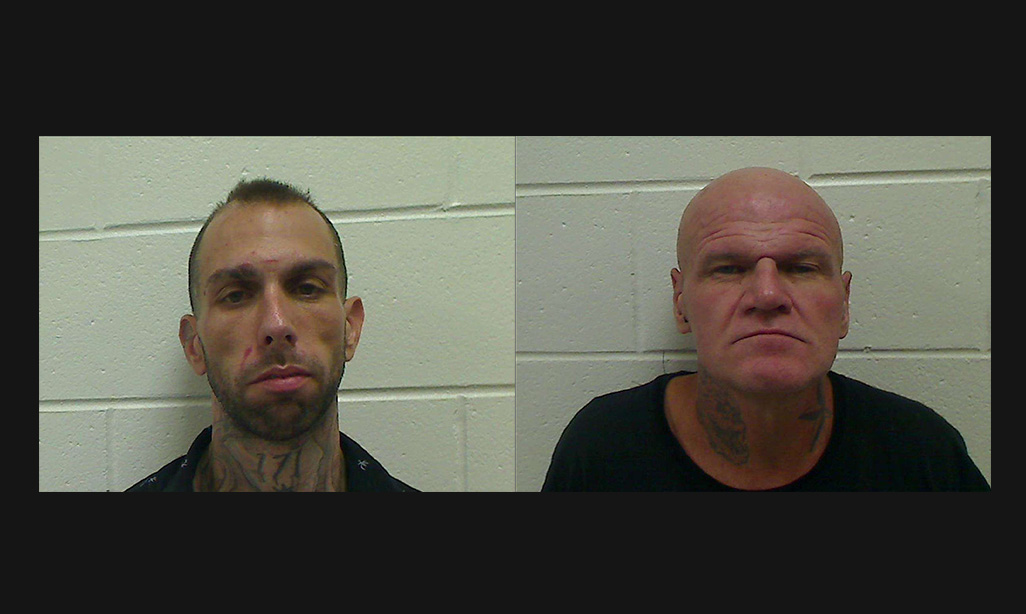 Two men were arrested at Lowe's in Statesboro on Saturday after officers responded to a call for shoplifting. As one was obtained, the other fled on foot. Statesboro Police Department's K-9 Smokey tracked the man and he was taken into custody. Through a search, officers discovered almost $800 of Lowe's merchandise and cocaine. One of the men was also wanted by the U.S. Marshals Service. See the list of charges below.


From SPD:
On 7/23/22 at 6:36 p.m. Patrol officers responded to Lowe's on Northside Drive East in Statesboro for a shoplifting which had just occurred from that location. Officers and Impact Team members detained Thomas Lee Kennedy (37, Georgetown, SC) immediately, however a second male fled the scene on foot.
Officers set up a perimeter in the area and APO Webb responded with his K-9 partner Smokey to track the suspect. The track was successful, with Randall Wade Roberts (53, Ellabell, GA) being taken into custody by Patrol and Impact K-9 officers.
Subsequent searches by officers led to the recovery of nearly $800 worth of Lowe's merchandise from the suspects' vehicle as well as cocaine from Kennedy's person. Kennedy was also found to be wanted by the U.S. Marshals Service for violating the terms of his supervised release from the Bureau of Prisons.
Charges are as follows:
1. Kennedy: Possession of Cocaine with the Intent to Distribute, Giving False
Identity Information to Law Enforcement, Possession of a Drug Related Object,
and the felony warrant through the U.S. Marshals Service.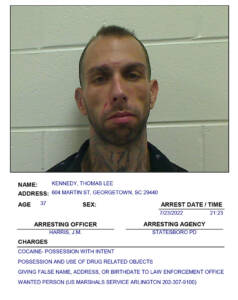 2. Roberts: Theft by Shoplifting (Felony) and Obstruction (Misdemeanor)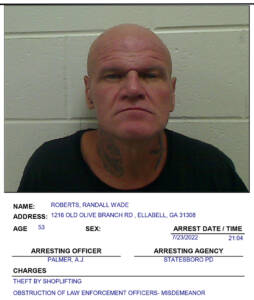 Both Kennedy and Roberts have extensive criminal histories and prison records. Quick work by officers of various units and a tip from a sharp eyed citizen resulted in the arrest of these two career criminals.