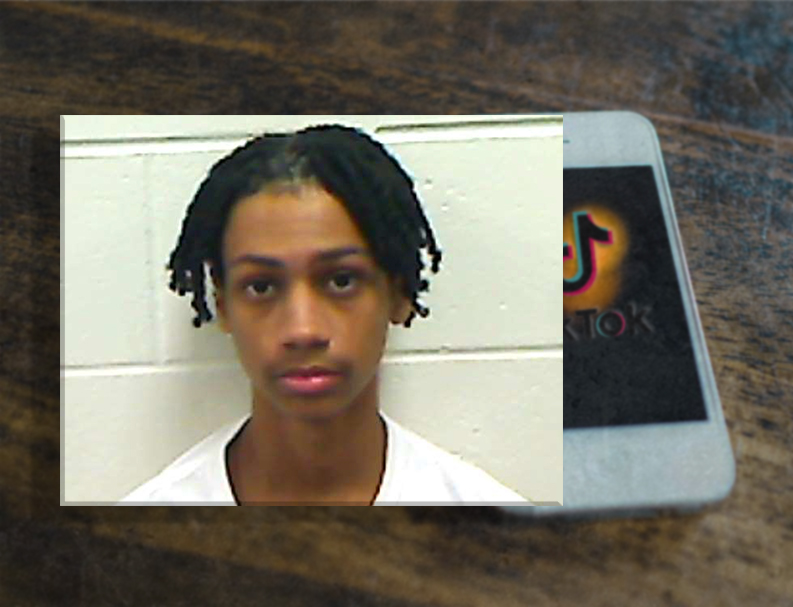 A 17-year-old in Bulloch County was arrested Monday for terroristic threats posted on TikTok over the weekend. In the post, he said that he was going to "blow up a train station in Savannah, Ga at 5:00 pm".  An FBI Special Agent met with Bulloch County Sheriff's Office investigators regarding the threat, which had been traced to a local IP address. The teen, Savalas Montrell Harden, admitted to the social media post in an interview. Harden was arrested on felony charges of  terroristic threats and dessemination of information relating to terroristic acts via a computer, and remains at the Bulloch County jail awaiting further judicial action.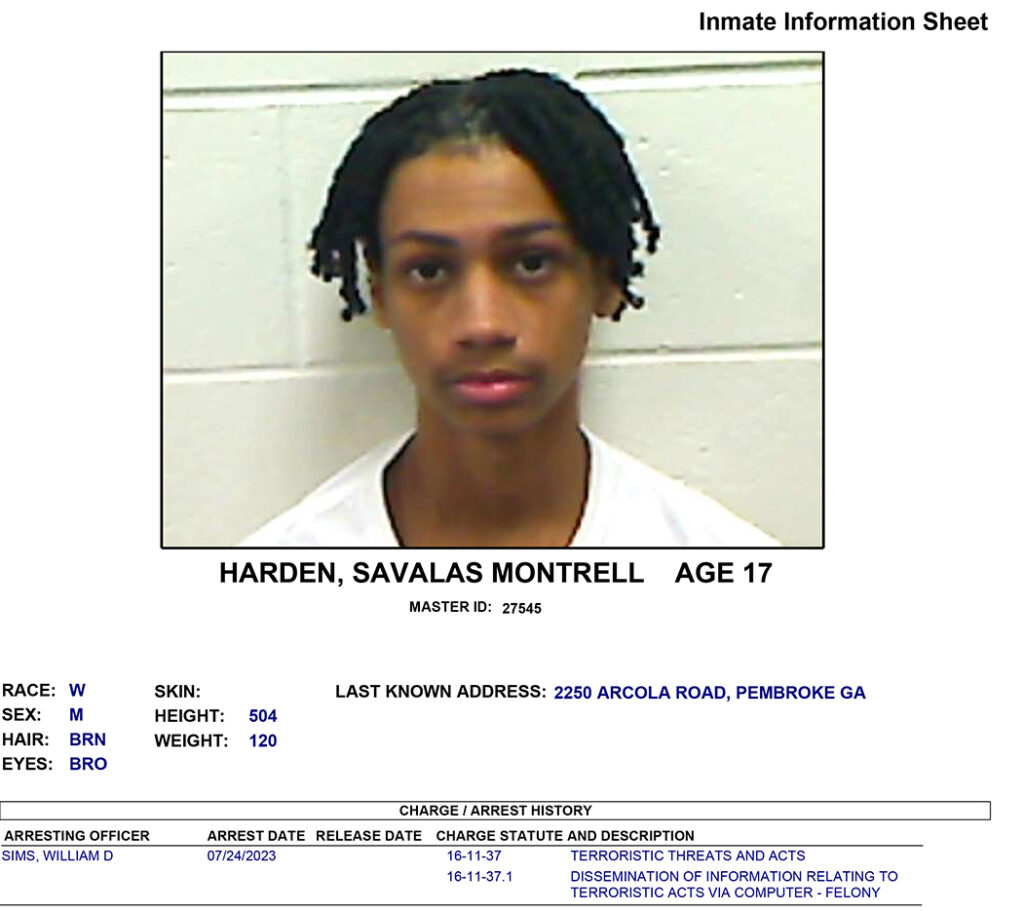 From BCSO:
On Monday, July 24, 2023, Investigators with the Bulloch County Sheriff's Office met with FBI Special Agent regarding a threat involving a "danger of death or serious bodily injury". The FBI's National Ops Center received information on Saturday, July 22nd that an individual, via TikTok social media platform, made a comment that he was going to "blow up a train station in Savannah, Ga. at 5:00pm". The threat was addressed accordingly by the authorities in Savannah, Ga and the FBI immediately.
Upon tracing the threat to a local IP address in Bulloch County, Ga., the FBI met with Investigators of the Bulloch County Sheriff's Office where a criminal investigation began immediately. After reviewing all information provided by the FBI, investigators and FBI agent visited the home where the "suspect" was reported to reside. An interview with the suspect, SAVALAS MONTRELL HARDEN (17 years of age), revealed that he was using the TikTok social media platform on Saturday and during this activity, he did admit to the "post" that he was going to "blow up the train station".
As a result of the investigation, Inv. William Sims issued warrants and effected the arrest of SAVALAS MONTRELL HARDEN for the criminal offenses of TERRORISTIC THREATS and DESSEMINATION of INFORMATION RELATING to TERRORISTIC ACTS via COMPUTER, both of which are FELONY offenses. HARDEN is currently in the Bulloch County Jail pending further court action.
Sheriff Brown would like to express his appreciation to the FBI Statesboro Field office agents and their continued partnership with the Bulloch County Sheriff's Office. Should anyone have information related to this incident, please contact Inv. William Sims at (912) 764-1767.