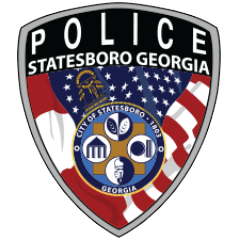 The Statesboro Police Department is investigating a murder.
According to a news release issued on Monday morning, Statesboro Police Department patrol officers responded to a parking lot on Woodlands Drive [The George Apartments] on March 27 at 11:53 a.m. in response to a report about shots fired.
Upon arriving on the scene, authorities found that 49-year-old Kenneth Emanuel Smith had been shot. Smith was transported by EMS and then by helicopter to Memorial University Medical Center in Savannah where he later succombed to his injuries. 
Detectives assigned to investigate the homicide conducted a search warrant at an
apartment located at 350 Rucker Lane [The Hamptons Apartments] later that day –  3/27/20.  
The Statesboro Police Department said in a news release Monday that detectives are "confident
that the suspect has fled the area."
Arrest warrants for the suspect have been issued, but no further information is being
Anyone with information on this case should contact Cpt. Akins at 912-764-9911.