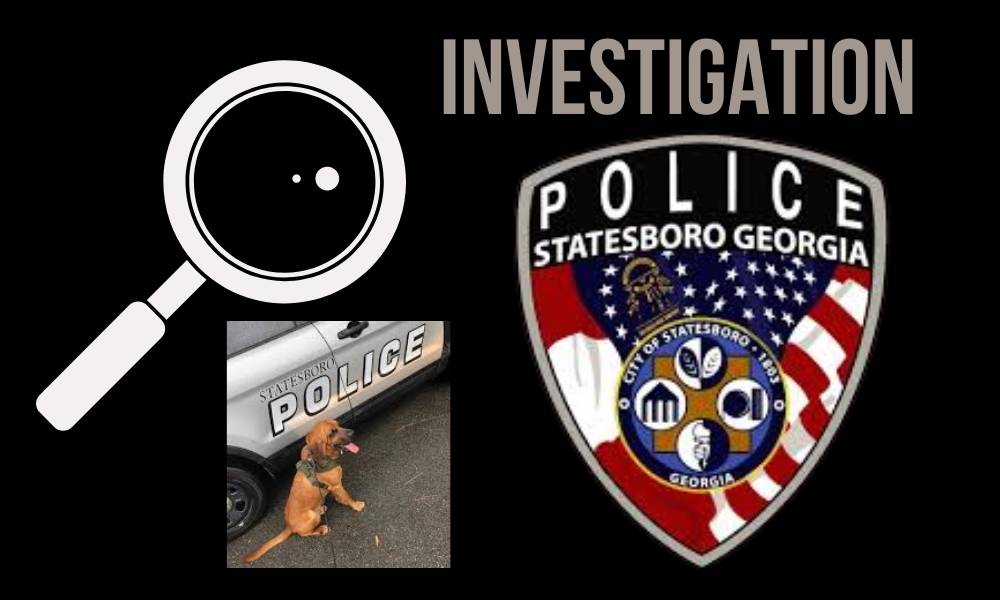 Statesboro Police K-9 partner Smokey recently assisted his handler and other SPD officers in an investigation stemming from calls of a person attempting to enter vehicles.

On November 5, 2020, Statesboro Police were called to Broad Street in Statesboro for a person trying to enter vehicles along the street.
Officers arrived and found several unlocked vehicles which had items taken from them, though witnesses were able to give officers a description of the male suspect.
According to the news release from SPD:
A few minutes later, officers located a person matching the suspect's description a short distance away from the theft scene. The male, Husher Brown (18 years old, Thomas Street, Statesboro), was wearing a backpack at the time he was contacted.
At the same time, APO Webb and his K-9 partner Smokey began a track from the scene of the thefts. Smokey's nose led officers directly to Husher Brown, indicating that Brown had come from the theft scene.
The book bag Brown was wearing was found to have been taken from one of the vehicles on Broad Street. He was transported to the Bulloch County Jail and booked on four counts of Entering Auto. The combination of sharp-eyed Patrol officers and a sharp-nosed K9 led to the recovery of much of the stolen property and the arrest of Brown.