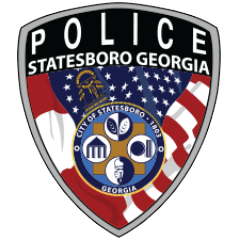 The Statesboro Police Department reports that they've made two arrests related to an armed robbery that occurred on just after midnight on Friday.

SPD says officers responded to a residence on O'Neal in reference to a call of armed robbery. The victims described the suspects as two unknown males, both wearing bandanas, and one armed with a handgun. The victims also reported electronics and a wallet were taken from the residence.
From the press release:
At approximately 12:51 a.m., officers responded to Georgia Avenue in response to a second call of armed robbery. The victim stated that she was walking on Georgia Avenue when 2 unknown males, wearing bandanas, approached her and demanded she give them her bag or they would shoot her. The suspects fled on foot obtaining the bag. Officers responded and began patrolling the area.
No injuries were reported by the victims in either incident. 
Statesboro Police Department patrol officers apprehended one suspect, identified as Christian Scott, after a bried foot chase in the area of the Fast and Easy on Lanier Drive. Almost immediately after, officers of Georgia Southern University Police Department detained a second suspect, identified as Willie Brown, fleeing from the same area.
Both suspects were placed under arrest and taken to the Bulloch County Jail to await further court action. The investigation into these incdients is ongoing and additional charges may be added pending investigative outcomes.
We would like to thank the Georgia Southern Police Department for their assistance in apprehending the second suspect and in their investigation.
Suspect:
Christian Ahmad-Simuel Scott
19 years old
Male
Auburn, GA
Charged with 2 counts of armed robbery
Suspect:
Willie Brown
18 years old
Male
Statesboro, GA
Charged with 2 counts of armed robbery