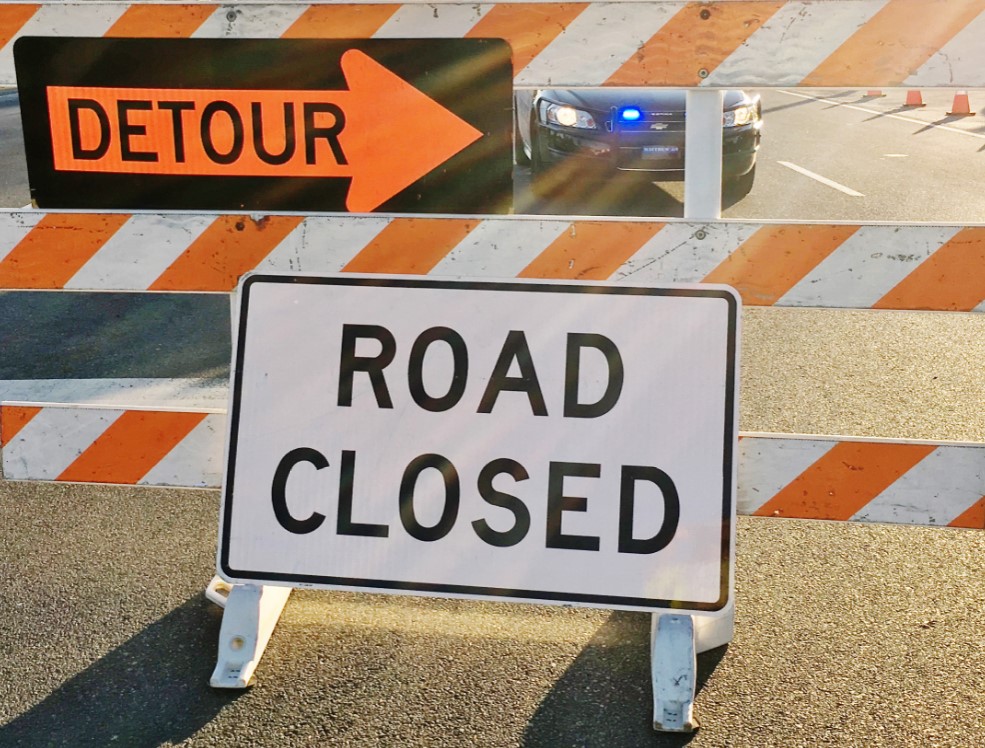 Road closure notices from Bulloch County and GDOT state that beginning March 1, the bridge at Upper Black Creek on Arcola Road/County Rd 582 near Rozier Road will be closed due to a bridge replacement project. Weather permitting, the project is expected to be completed late third quarter of this year, September 1.

A detour has been set up utilizing Mud Road, Brooklet-Denmark Road, State Route(SR)Hwy 67 and SR Hwy 46 (see map below or click here). Be mindful of this closure when traveling.
The contractor, Southern Concrete Construction, will prepare and maintain the detour around the closure. Motorists can access residences in the area up to the work zone. For the safety of the public, unauthorized personnel and motorized vehicles are not permitted in the construction zone.
The $1.2 million project will replace the current weight restricted bridge working within existing right of way.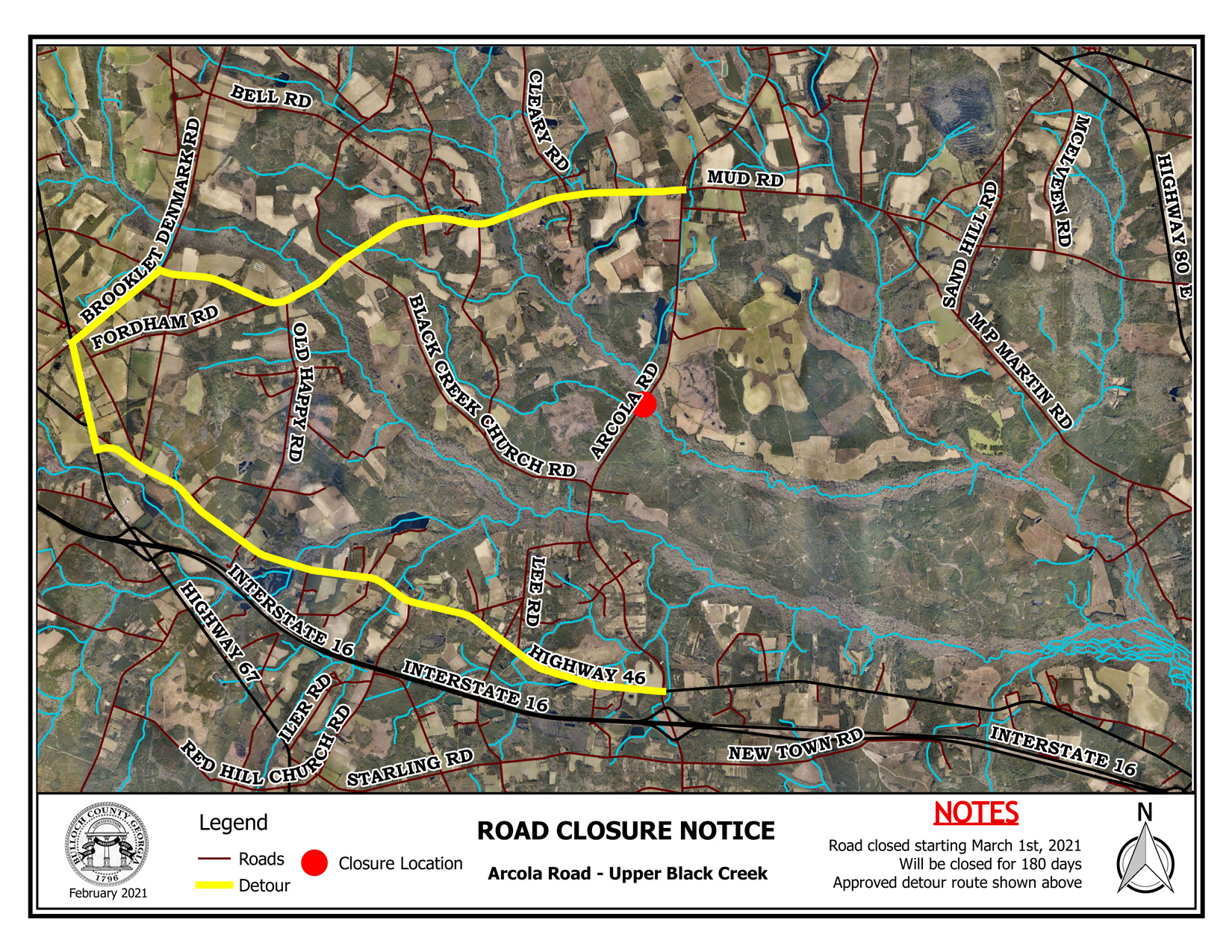 Advisory from Georgia Dept of Transportation:  Before heading out, get real-time information on work status and traffic conditions. Call 511, visit 511ga.org, or download the Georgia 511 app. Our maintenance team members who repair roads and bridges and our project teams who oversee construction projects are continuing their essential work, while following sanitary work practices prescribed by health agencies to protect themselves and the public from the coronavirus, as are most state DOTs in the U.S.