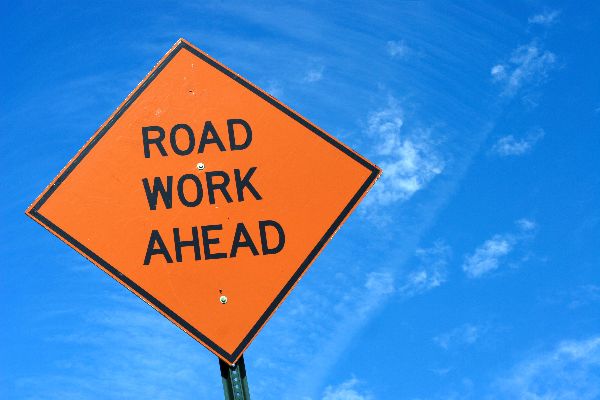 Georgia DOT continues essential road work throughout Southeast Georgia.  As a result, work on construction and maintenance projects will continue Saturday, August 6 through Friday, August 12.

All work subject to change due to weather or other factors. Motorists are cautioned to reduce their speed while traveling thru work zones, pay attention and watch for workers.
Traffic interruptions are listed below by interstates, categories, and counties.
---
Interstate 95 
I-95                                                      McIntosh County
Champney R. Bridge (MP 45.5) to Darien R. Bridge (MP 49.0)
Lane Closures for Bridge Maintenance/Rehabilitation
Mon.- Thurs. 7pm-7am
Weekends-9pm Fri. until 5am, Mon.
Interstate 516  
From Mildred St. to Railroad Bridge (MP 6.68) Chatham County 
Shoulder Paving and Grinding Operations
Nightly Lane Closures Friday 8/05 – 8/12
EB Exit 3 Off Ramp Closure/Detour for Asphalt Shoulder Paving
Beginning Friday 8/05 -08/07
Follow Detour Signs Along Route
Bridge & Road Closures with Detours 
Ogeechee Creek @ Ogeechee Rd   Screven County 
Road Closure for Bridge Replacement
Expected Reopens Early September
Detour via Goloid Church Rd., US 301 East, Goloid Church Rd. West
US 82                                                  Brantley County 
Westbound (WB) Bridge Replacement Project
3 Miles West of Hoboken @ Big Creek-Onsite Detour
New WB Bridge Scheduled to Open in Early 2023
Single Lane Traffic in Both Directions thru Work Zone
Detour: WB Traffic Shift to EB Bridge
Reedy Creek @ Stanfield Rd              Wayne County 
Road Closure for Bridge Replacement
Expected Reopens January 14, 2023.
Detour via Michael Mikell Lake Rd., Tyre Bridge Rd., US 84.
S. Howard Street                                Camden County 
Road Closure for Construction on SR 40
Starting July 25, 2022. Expected Reopens August 25, 2022
Detour via Grove Blvd., SR 40
Piney Grove Rd at Colemans Creek    Appling County 
Road Closure for Bridge Replacement
Expected to Reopen December 31, 2022
Detour via SR 203/SR 121/SR 15
Bridge Construction, Rehabilitation, and Maintenance 
SR 4/US 1 Over Altamaha River           Appling-Toombs Co.
West River Rd. (Appling Co.) to George Hill Rd. (Toombs Co.)
Daily Lane Closures for Bridge Construction Activities
Monday thru Friday, 7am to 6pm (Completion Dec.)
Resurfacing 
SR 86                                                 Toombs County
Between SR 30/US 280 (MP 0) & Emanuel County Line (MP 12.96)
Near Tobacco Rd.
Daily lane closures to overlay existing pavement
SR 204/Fort Argyle Rd.                     Chatham County 
From Old River Rd to Gateway Blvd
Lane Closures for Asphalt Resurfacing
7pm to 6am, 8/05 to 8/12 (8/31/2022)
SR 307/Dean Forest Rd.                   Chatham County 
From SR 21 To US 80
Lane Closure for Traffic Signal Work
6pm to 7am, 8/05 to 8/12
SR 307/Dean Forest Rd.                   Chatham County  
From I-16 to Hwy 80
Daily/Nightly Lane Closures for Resurfacing
6pm to 7am Friday 8/05 – Friday 8/12
SR 27                                                  Wayne County 
East Railroad St to the Glynn County Line
MP 7.33 to MP 35.41
Daily/Nightly Lane Closures for Resurfacing
4/20/22 – 8/31/22
SR 73                                                  Tattnall County 
North of SR 144 to the Evans Co. Line
Lane Closures for Installing Final Striping
Daily Lane Closures 7am – 8pm
Starting 7/30/2022 – 8/15/2022
SR 520                                                Ware County 
Atkinson Co Line MP .0 to Anita St. MP 19.6
Daily Lane Closures for Resurfacing
7am to 8pm
Starting 6/21/22 to 10/31/22
SR 56                                                 Toombs County 
Paul Lockley Rd to Underwood Rd
Daily Lane Closures for Resurfacing
6:30am to 7pm
Starting 7/28/22 to 8/31/2022
Other Traffic Interruptions   
SR 132                                                Telfair County
Between Murry Ln & McRae Milan Rd (MP 15 to 19)
Daily lane closures to repair cross drain pipes
SR25 NB at I-516 WB On-Ramp        Chatham County 
From Blossom Drive to Millis Lane (MP 10.61)
Turn Lane Extension at WB I-516 On-Ramp
Daily Lane Closures 9am – 3pm 8/08- Friday 8/12 (08/24/2022)
SR 21/SR 30                                      Chatham County   
I-95/SR 405 to Berrien Rd
Lane Closures for Earth Work on Shoulders and Median
Starting 7pm-6am Monday 08/08/22- 8/12/22 (8/26/2022)
SR 40                                                  Camden County 
West of Grove Blvd to East of Truss Plant Road
Widening and Reconstruction for Additional Turn Lanes
Lane Closures Monday thru Friday, 7am to 5pm
SR 21                                                  Effingham County 
MP 6.6 to MP 27.7
Lane Closures for Installation of Cable Barrier
Lane Closures Monday – Friday  9am-3:30pm & 7pm-6am
Daily/Nightly Lane Closures Saturday and Sunday