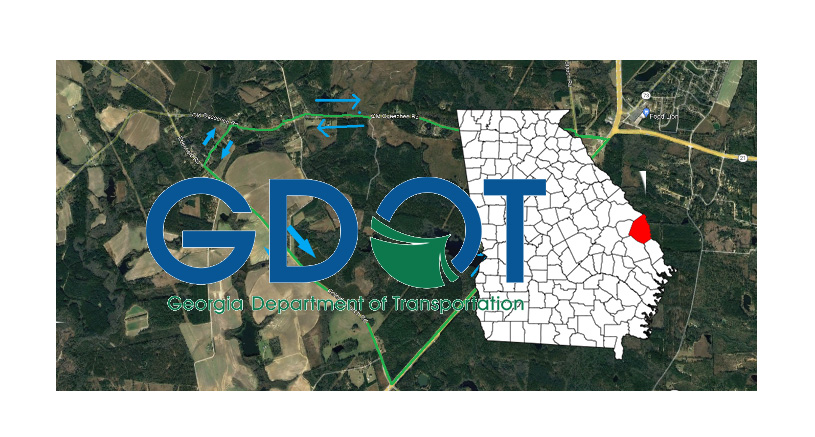 House Majority Leader Jon Burns (R-Newington) and State Senator Max Burns (R-Sylvania) seek to make Screven County residents aware that a portion of Ogeechee Road/County Road (CR) 230 recently closed to thru-traffic on Monday, January 17 and will remain closed for the next six months.

Due to a bridge replacement project, a temporary detour has been established for this section of Ogeechee Rd. near Ogeechee Creek Bridge, which is located between Buck Road and Waters Station Road.
"Over the last several years, the General Assembly and Georgia Department of Transportation have provided significant funding for the repair and replacement of bridges across our state," said Leader Burns. "While this closure may not be convenient for our local community, this investment is important to protect the safe travels of our citizens. The Georgia Department of Transportation has identified a safer alternative route that will still allow residents to reach their destinations in a timely manner."
"Upgrading and modernizing our local bridges' weight restrictions can prevent lengthy detours for school buses, first responders and freight trucks," said Senator Burns. "This project will not only greatly impact the overall transportation system in Screven County, but it will also help our economic growth as a rural area, provide better access for service vehicles and safer roads for the residents of Sylvania."
The temporary detour around the closure utilizes Waters Station Road, US 301/State Route (SR) 73, Goloid Church Road, Buck Road and Ogeechee Road. Motorists can access residences in the area up to the work zone. For the safety of the public, unauthorized personnel and motorized vehicles are not permitted in the 0.16 mile long construction zone. If the weather cooperates, the project is expected to be completed in the third quarter of this year.
This $1.6 million Georgia Department of Transportation (DOT) project will replace the current weight restricted bridge working within existing right of way. Clearwater Construction will prepare and maintain the traffic detour.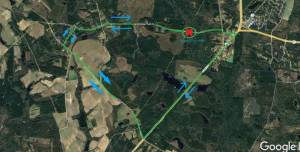 The majority of bridges in Georgia are locally owned. Georgia DOT's Low Impact Bridge Program and Local Bridge Replacement Program help local governments replace deficient bridges. For more information on these programs, please click here.
---
Representative Jon Burns represents the citizens of District 159, which includes Screven County and portions of Bulloch and Effingham counties. He was elected to the House of Representatives in 2006 and currently serves as House Majority Leader.
Senator Max Burns represents the citizens of District 23, which includes Screven, Burke, Warren, McDuffie, Glascock, Jefferson, and Johnson counties, and portions of Richmond, Columbia, and Emanuel counties. He was elected to the Senate in 2020 and currently serves as Chairman of the Ethics Committee.
---
legis.ga.gov