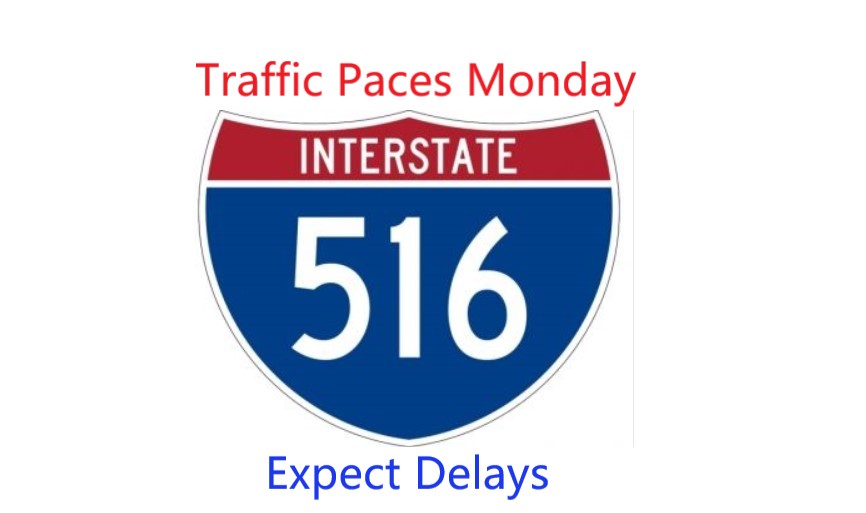 Georgia DOT wants motorists to be aware of traffic paces on I-516 westbound scheduled for Monday, June 28 between 10 a.m. and 2 p.m. in Chatham County.


Several paces will occur during this time frame for overhead sign inspections on westbound off ramps at Exits 3, 5 and 7A. Traffic pacing will start several miles away from these Exits. Traffic will be paced 20 mph typically not exceeding 20 minutes. Law Enforcement will be piloting the traffic paces to maximize safety.
Motorists should expect major delays during paces in these areas and use alternate route if possible. All work is weather contingent.