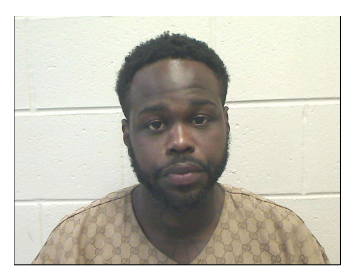 The Statesboro Police Department made an arrest of a serial felon this week thanks to DNA.


The agency said the incident dates back to July 2018 in which police were called to a number of indecent exposure complaints in apartment complexes located off of Fair Road. Citing extensive follow up work, SPD officers were able to issue Public Indecency warrants for 28-year-old Darius Wigfall of Statesboro, who eluded capture for several months. 
According to a news release:
On 2/7/18 SPD Patrol officers responded to an apartment in the 1400 block of
Statesboro Place Circle for a Peeping Tom report.  The female complainant observed a
male outside her window engaged in lewd activity
while 
looking into her window
.  The
male fled prior to the arrival of officers, however they were able to recover biological
evidence from the scene and 
submit it for DNA testing at the GBI Crime Lab. The
incident was of significant concern because it was one of several similar occurrences
near apartment complexes during that time period.
On 3/8/18 
Patrol officers responded to an apartment in the 800 block of Robin Hood
Trail after a male committed lewd acts in front of two females at that location.  Officers
were able to positively identify the male as Darius Wigfall and issued additional Public Indecency warrants for his arrest. Other patrol officer arrested Wigfall at all apartment in the 200 block of Lanier Drive 3/12/18. Wigfall was later sentenced to prison on public indecency counts along with having his parole revoked. He had previously been sentenced for a wide variety of violent, drug, and weapons. 
During his incarceration, Wigfall was required to submit a DNA test. Earlier this year, detectives were notified that Wigfall's DNA matched that of the earlier unknown sample collected by patrol officers during the February 2018 incident. Subsequently, a warrant for Peeping Tom (felony) was issued by the detective working the case.
After his prison sentence expired, Wigfall was booked into the Bulloch County Jail on the peeping tom charge. He remains in the jail at this time.