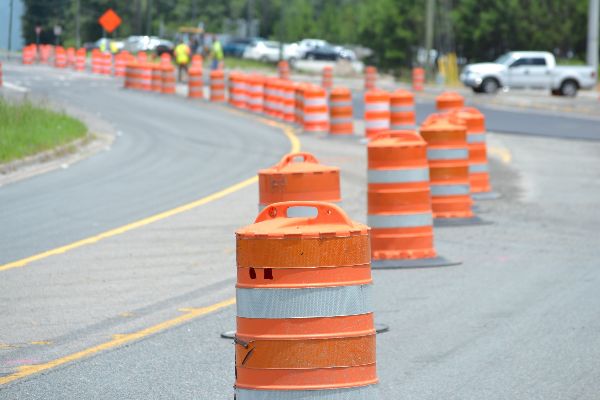 Know before you go is a helpful slogan in southeastern Georgia as several infrastructure projects continue this week.


Lane closures are listed below by interstates and counties. State Route is listed as "SR". All work and anticipated closures are weather permitting.
Interstate 95
I-95 at Exit 76 in Liberty County
Exit 76/US 84 nightly ramp impacts
Sunday-Saturday 7 p.m. to 7 a.m.
Traffic detoured to next exit then reverse direction on I-95
I-95 from mile 87-68 in Bryan and Liberty counties
Single lane closures
Sunday through Saturday 7 p.m. to 7 a.m. through Oct. 31
I-95 Belfast Keller Road in Bryan County
Single lane closure in both directions
Wednesday and Thursday 7 p.m. to 6 a.m.
Bryan County
US 80 from Ogeechee River to the Bulloch County line
Nightly lane closures with flaggers for resurfacing
Sunday through Saturday 7 p.m. to 6 a.m.
US 80 Eldora Road to Old River Branch Road
Lane closures for paving operation
Sunday through Friday 7 p.m. until 6 a.m.
Bulloch County
Old Register Road to Harville Road
Single lane closures for shoulder rehabilitation and pavement marking upgrades
Monday through Sunday 8:30 am to 5 p.m. through Oct. 31
Bulloch/Candler
SR 404/I-16 SR 67 Overpass to Candler/Emmanuel County
Single lane closures
Monday through Sunday 7 a.m. to 7 p.m. Oct. 17 through Nov. 3
Chatham County
Island Expressway Oatland Island Road to Elba Island Road
Lane closures for bridge replacement project
Monday through Saturday 9 a.m. until 3 p.m.
SR 21 resurfacing
SR 30 intersection to Long Street in Rincon
Monday through Sunday 7 p.m. until 6 a.m.
SR 25 Conn/West Bay Street
Continuous traffic shift on westbound outside lane
Effingham County
US 80/SR 26/SR 17 Wilkes Street to SR 17
Lane closures for indentation rumble strips
Sunday through Saturday 7 p.m. to 6 a.m.