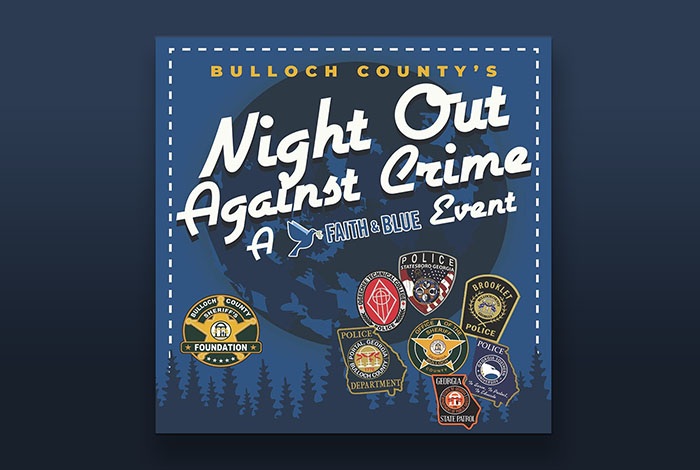 Bulloch County's Night Out Against Crime event is this Saturday, October 7, 4:00 pm – 6:00 pm.


The annual event, hosted by Bulloch County Sheriff's Foundation, will be at the Mill Creek Regional Park Pavilion, located at 1388 Hwy 24 East in Statesboro.
This is an event for the whole family, with free food and activities for all ages.
For more information, call Bubba Revell at 912-486-5926.