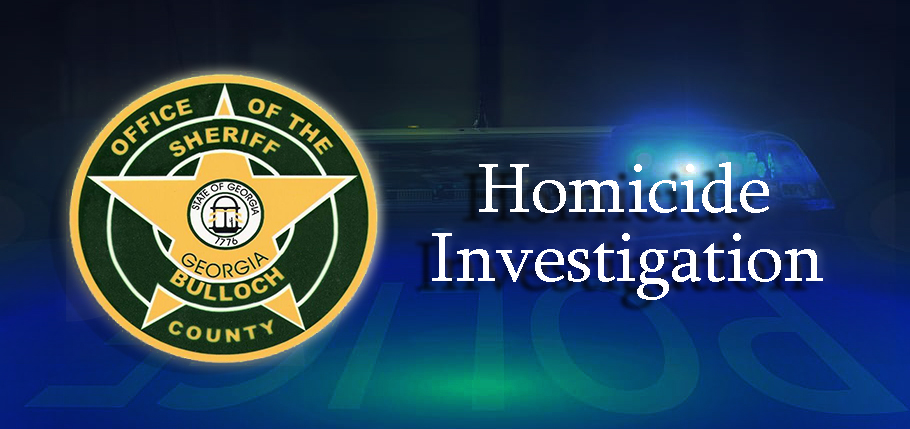 UPDATE 07/29/2022: John Morris, 19 years old, has been arrested for the July 17 murder of Dolan Blanchard. Blanchard was found lying in the road on Marie Sorrell. Morris was charged with murder and is at the Bulloch County Jail awaiting further court action.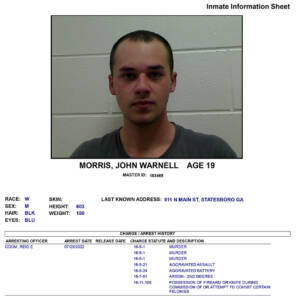 From BCSO:
On July 29th at approximately 2:00 p.m. members of the Sheriff's Criminal Investigations Unit arrested John Morris for the murder of Dolan Blanchard. Morris was taken into custody without incident and will be housed in the Bulloch County Jail pending further court action. Morris resided at a North Main Street address in Statesboro and is nineteen years of age. It has been confirmed that Morris and Blanchard were acquainted.
This investigation is still ongoing and additional information is pending. Further details may be released next week depending on the progress of the case.
Sheriff Brown was thankful for all the hard work that went into bringing Morris to justice. Brown noted that investigators have worked tirelessly to solve this case since the night of the incident.
---
ORIGINAL:
The Bulloch County Sheriff's Office is investigating a homicide that occurred early Sunday morning. The victim was discovered lying in the road on Maria Sorrell. A vehicle fire nearby was reported while officers were at the scene. It is unclear if the two are related, but the recovered vehicle is also being investigated.
Anyone with information about this incident is asked to contact BCSO Investigator Reid Odom at 912-764-1785.
From BCSO:
Early this morning at around 01:41 a.m. Sheriff's Deputies responded to Maria Sorrell Rd. in regards to a male laying in the road. Upon arrival Deputies observed that the victim had sustained gunshot wounds and appeared critically injured. Deputies immediately begin first aid measures. Unfortunately, the victim died at the scene prior to the arrival of E.M.S.
While at the scene the Sheriff's Office received a report of a vehicle fire a relatively short distance away. Fire units from multiple stations responded and extinguished the fire. Investigators recovered the vehicle for processing, although it has not been verified that the two incidents are related.
The name of the victim is being withheld pending notification of next of kin.