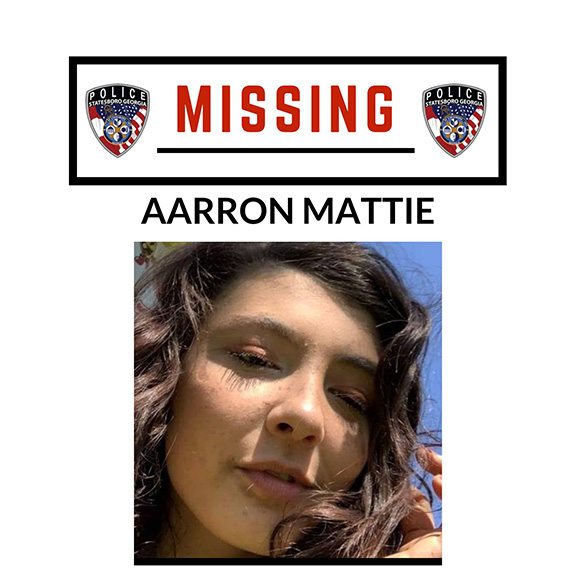 UPDATE from SPD: 10/25/2021 She has been located and is safe.


---
Statesboro Police Department is seeking the public's help in locating a missing person, Aarron Mattie.
Mattie was last seen at a hotel on September 20, 2021. SPD says her sister had contact with her via telephone on September 21, 2021.
Anyone with information about Aarron Mattie or her whereabouts is asked to call Detective Cross at 912-764-9911 or send an email to tips@statesboroga.gov.