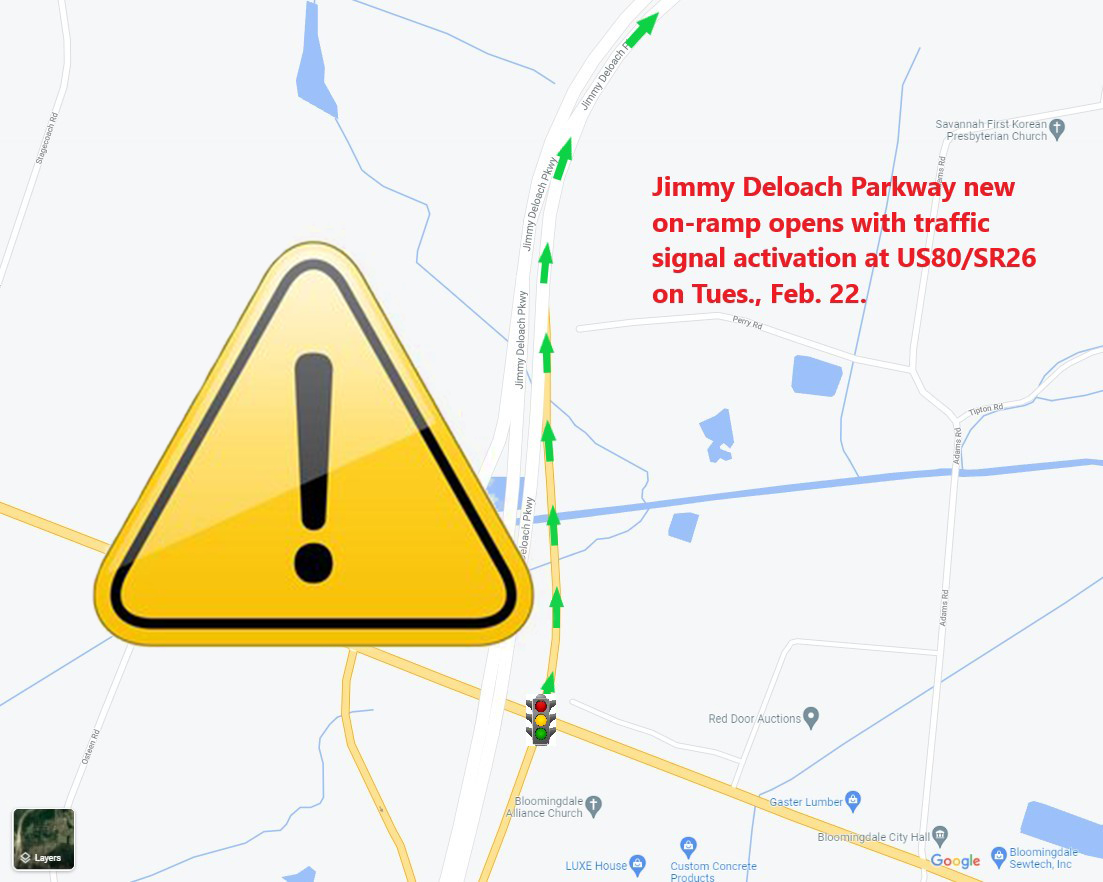 The Georgia Department of Transportation announced today that Jimmy Deloach Parkway Extension work at US 80 interchange is progressing and another project milestone will occur next week.

Contractors for Georgia DOT will shift Jimmy Deloach Parkway northbound traffic, which is currently on the southbound off-ramp, onto the newly constructed Jimmy Deloach Parkway on-ramp at US 80 on Tuesday, February 22 around 1:30 p.m. At that time, new traffic signal activation will occur in conjunction with the interchange traffic shift.
Delays are expected as the contractor removes and replaces striping for the new alignment and traffic signals go live. As in any work zone, motorists are reminded to pay special attention to traffic control devices, signs and posted speed limits to ensure safe passage through the area. All work is weather contingent and subject to change.
Jimmy Deloach Parkway Extension project is under construction spanning more than 3.8 miles from US 80 to Interstate 16. This construction and widening project include construction of 6 bridges and will add operational improvement components of US 80 interchange and roundabouts to the I-16 interchange. If the weather cooperates, this $48.8 million project is expected to be completed this Summer.