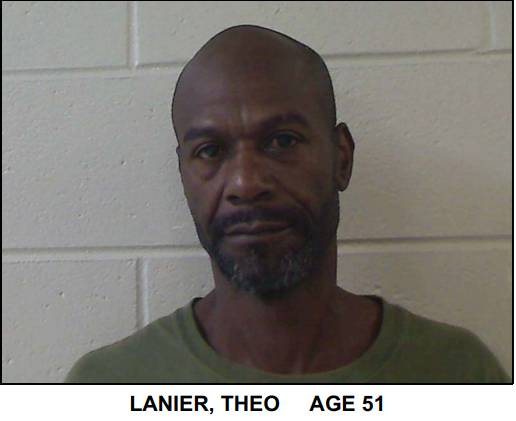 An attempted traffic stop for suspicion of driving under the influence led law enforcement to a person wanted on felony charges in Statesboro.

The Bulloch County Sheriff's Office said Monday that Deputy Rhett Kelley attempted to stop a Ford F-150 pickup truck on 301 North near Randy Lowery Road. The deputy suspected the driver may be under the influence and when the vehicle refused to stop and instead accelerated, a pursuit followed.
BCSO says the driver, now identified as Theo Lanier, attempted to 'intentionally crash his vehicle into Deputy Kelley's patrol vehicle on several occasions.' The pursuit continued into the city limits of Statesboro before a P.I.T. maneuver (Precision Immobilization Technique) was used to bring the fleeing vehicle to a stop.
Lanier then fled on food and was apprehended by Corporal Hunter Oglesby a short time later. It was at that time that authorities learned Lanier was wanted by the Statesboro Police Department for domestic violence related charges, including a felony offense.
In a press release Monday, Sheriff Brown commended all of the deputies involved with bringing the vehicle pursuit to a safe end and for the efforts in removing a wanted felon from the community.