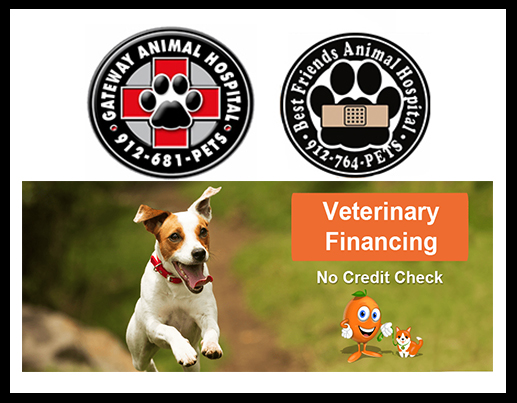 Do you ever worry that you won't be able to afford veterinary care if your pets get sick or injured? iCare Financial offers a finance program with instant approval, no credit check, and with a simple, easy payment option. They are A+ rated and accredited with the Better Business Bureau.


Gateway Animal Hospital and Best Friends Animal Hospital both accept iCare Financial, so all patients can receive needed medical care.
Call now to find out more information. You'll have one less thing to worry about if your pet has an emergency. Contact Gateway at 912-681-7387 or Best Friends at 912-764-7387.