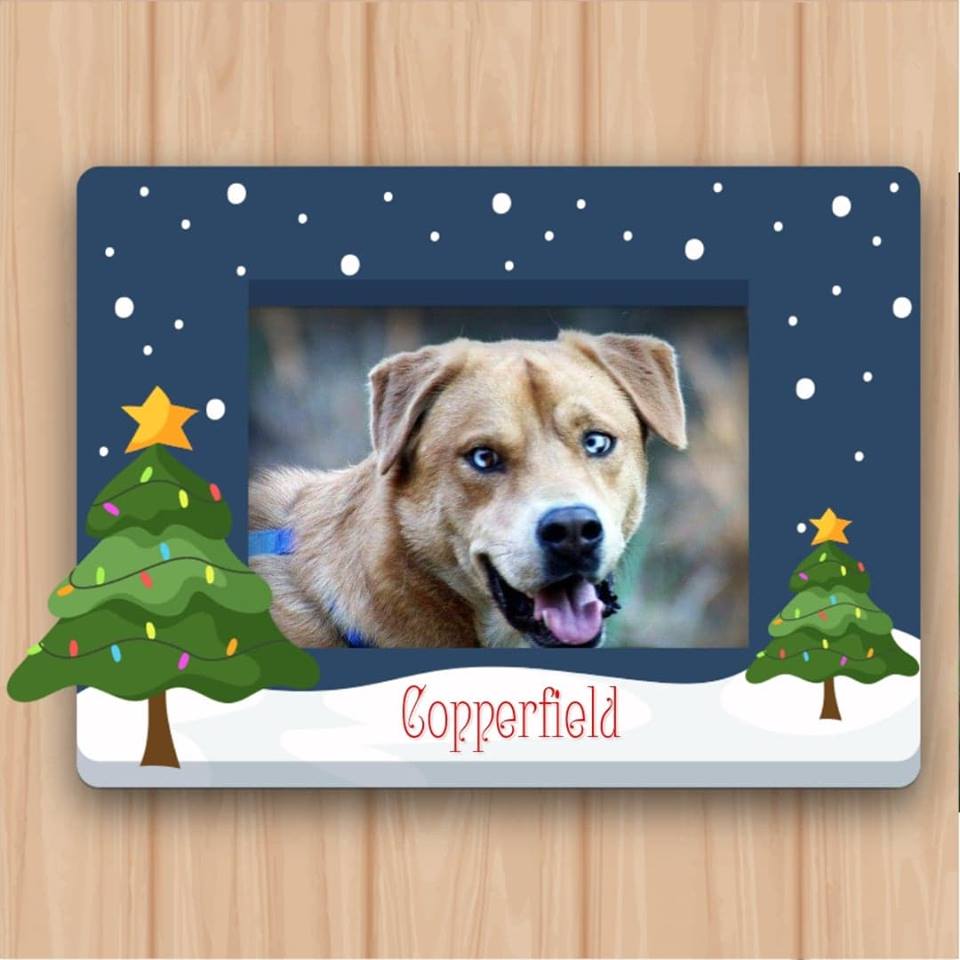 The 12 STARS of Christmas is a feature piece to showcase 12 dogs who have been in rescue for a long period of time. Please share each STAR to help him/her find a furever home!
Our 5th STAR of Christmas is Copperfield!

Copperfield has been in rescue for OVER 4 YEARS!
He is a healthy, playful, goofy boy. He loves water, loves to cuddle, and loves other dogs.
Copperfield is NOT a social butterfly. He is not that dog that comes running to you or to people he doesn't know.
Copperfield is SHY, which means that someone will actually have to spend some time with him to earn his trust and love.
NOT that complicated, but yet he is still in rescue.
Copperfield was born approx. 4.20.14
He currently weighs about 55 lbs .
HIS PAST: He was brought into a high kill shelter and adopted
after about 48 hrs. He got loose and took off and was on the
run until trapped and brought to rescue the night of 7.22.14
NOW: Copperfield needs a SAFE home and a balanced and quiet environment
preferably with another social, easy going dog in the household as a crutch…a buddy to lean on!
FENCED, secure yard is a must!
Email starsgeorgia@yahoo.com for more information
Follow this link for more pictures: https://www.facebook.com/pg/starsga/photos/?tab=album&album_id=561196707335782