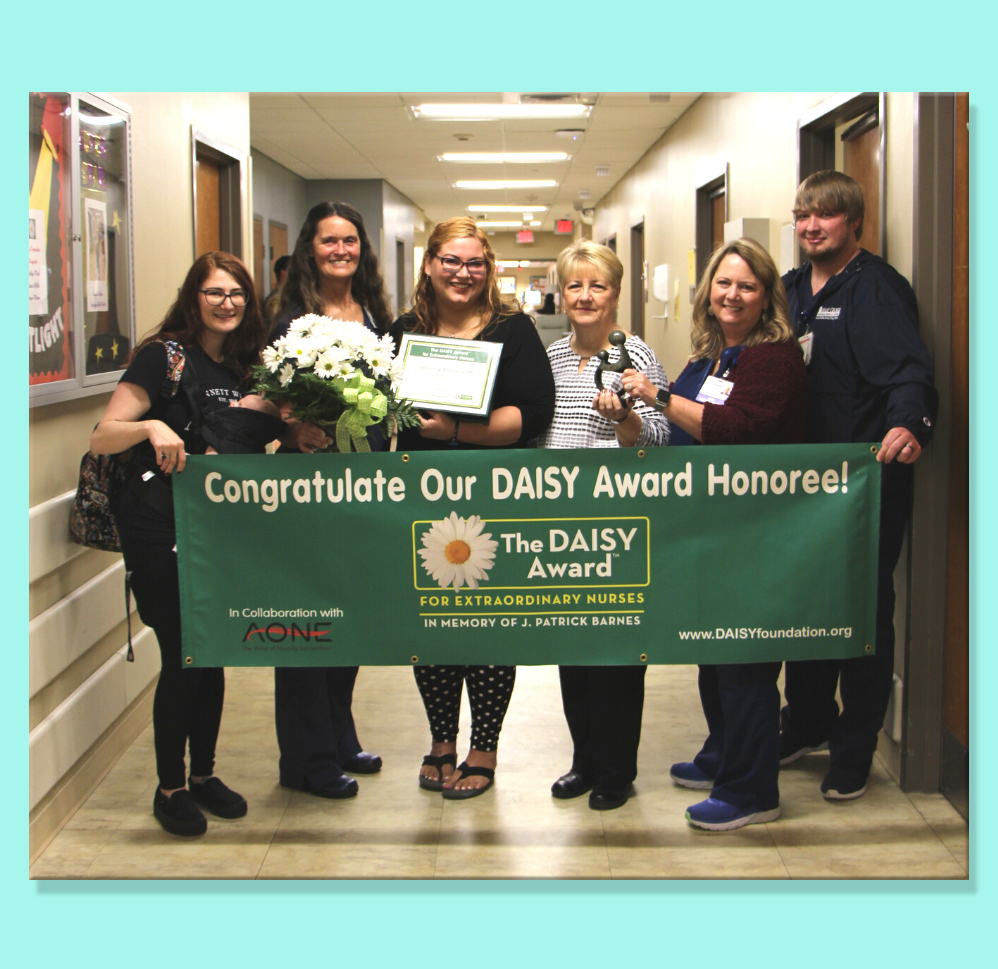 Sabrina Kennedy, R.N., was honored with the DAISY Award for Extraordinary Nurses at EGRMC.

Kennedy received multiple nominations for the award, including co-workers and patients in the Emergency Department. She is described as "very sweet, accommodating, attentive, makes patients comfortable and has a very cheerful personality which makes a big difference in any emergency room."
The DAISY Foundation is a not-for-profit organization, established by the family of J. Patrick Barnes. Patrick died at the age of 33 in late 1999 from complications of Idiopathic Thrombocytopenic Purpura, an auto-immune disease. DAISY is an acronym for Diseases Attacking the Immune System. The care Patrick and his family received from nurses while he was ill inspired this unique means of thanking nurses for making a profound difference in the lives of their patients and patient families.
To learn more about the DAISY Award, or to nominate a nurse for this prestigious award, visit www.eastgeorgiaregional.com/daisy-award-nominations.