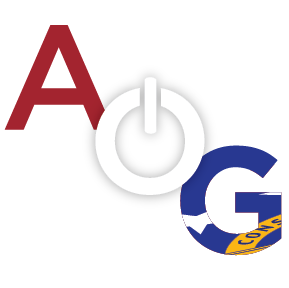 Fresh faces are lighting up the scene at NeSmith Chevrolet in Hagan as the dealership celebrates its 43rd year.


Statesboro native Cole Hendrix has taken over the general operations of NeSmith Chevrolet as of July 11. He brings five years of experience in the auto sales industry, previously working at Woody Folsom dealerships in Appling and Toombs counties where he worked his way up to General Sales Manager.
Ironically, Hendrix's first day at NeSmith last week marked the five year anniversary – to the date – of his entry into the auto sales industry and at his previous job.
Hendrix has an agricultural background, having farmed with his dad and brothers in Bulloch, Evans, Candler and Tattnall counties until 2012. Hendrix told AllOnGeorgia Monday that even while farming, he always dreamed of selling cars. He reminisced on memories of stopping at car dealerships with his dad on the way to vacation spots as a child and talked about how much he enjoys the day-to-day experiences with people looking for their next car.
"I'm very excited. First of all that Mr. Martin and Kyle believe in me enough to take a gamble with me. This is an opportunity and I'm thrilled. Where I was at five years ago, I'm just humbled. But God instilled what I was going to do when I was 5 or 6 years old, I just didn't realize it. This is where I'm at now, I worked hard to get here, and I'm proud to be here. I love knowing I had a part in helping somebody. And, we are headed for some very exciting times here at NeSmith Chevrolet."
Hendrix and his wife, Kasey, now live in Evans County with their two children, Thomas Cole, 10, and Ada Grace, 6.