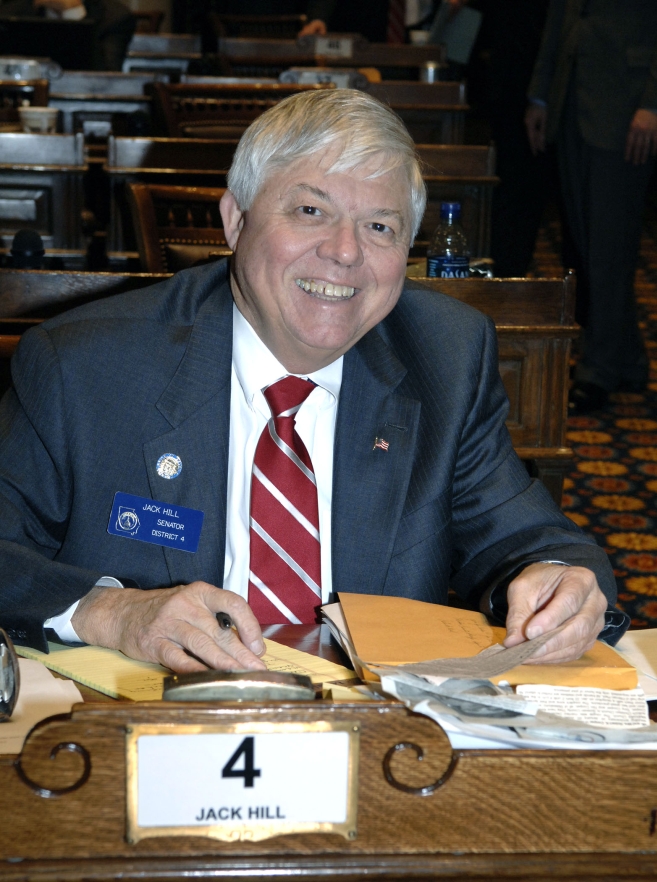 East Georgia State College, with the help of the family of the late Jack and Ruth Ann Hill, has established a scholarship fund to honor the couple who passed away earlier this year. The Jack and Ruth Ann Hill Scholarship will award recipients up to $1,000 beginning in Fall of 2021. The scholarship will be available to students from Bulloch, Candler, Effingham, Emanuel, Evans, and Tattnall counties—the same counties Hill represented in the Senate.

"As always, Senator and Mrs. Hill and the Hill family put the people of this great region first in establishing this generous scholarship fund. It will pay dividends as the students who receive this scholarship graduate from East Georgia State College and go on to become leaders in our community. East Georgia State College extends its deepest gratitude to the Hill family for this wonderful gift," said Dr. Bob Boehmer, President of EGSC.
To apply for the scholarship, EGSC students must complete the application; be in good standing and enrolled in a degree program; have a GPA of 3.0 or higher; enrolled in 15 hours or more of coursework; and demonstrate strong community service.
Jack Hill graduated from Reidsville High School and Georgia Southern University. He was a grocer by trade and is remembered as a fair, honest and kind gentleman, willing to serve, get involved and make a difference. Jack and his wife, Ruth Ann, a retired elementary school teacher, had three children and seven grandchildren.
For three decades, Georgians benefited from the leadership of State Senator Jack Hill. The longest serving member in the Georgia Senate had recently qualified to run for his 16th term before his passing in April. Hill believed in East Georgia State College and proved that many times through support of the college's needs on the Senate floor and by his presence on campus.
Provided via East Georgia State College