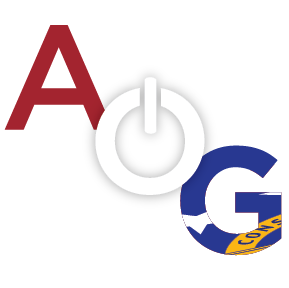 Local entrepreneur Tiffany Deal's creativity is always running wild and free. Being a stay at home mom was holding her back, so she decided to find a way to share that creativity.

Deal opened Label Stalker, a clothing store that carried gently used, but popularly labeled clothing and purses. Shoppers could also find new items in Label Stalker, such as shoes and jewelry. The store did well, but Deal wanted more. Her creativity wasn't satisfied just yet.
She began by looking in the community for something that might be missing, but needed. Through her searching, she found there was a need for an intimate apparel store. In 2011, Deal found a nice 900 sq ft space and opened Cheeky, which first carried intimate apparel and bathing suits. Over time, Deal realized the store's potential, so she closed Label Stalker and expanded Cheeky. The store moved in 2013 to a 2000 sq ft space in the Statesboro Mall, and after a while began carrying clothing as well.
Deal had found what her creativity needed, and she felt like she could enrich the community and create jobs at the same time. The store's name eventually changed to Cheeky Bliss, due to copyright, but fits the store perfectly.
In April of 2015, Deal opened another location in Auburn, Alabama. Both locations have a Bohemian, free spirit feel to them, encouraging self expression to the women who shop there. Other than clothing, they both carry beautiful jewelry, different styles of shoes, handmade soap, and makeup. There are also professional bra fitters on staff to assure women get the perfect fit. Most items can be purchased from Cheeky Bliss online boutique.
2016 has been an exciting year for Cheeky Bliss. The Statesboro store recently moved to a much larger, 4800 sq foot location in the mall and celebrated its 5 year birthday.
The new location now has beautiful, decorative handcrafted items from local artists. The store has partnered with Terry's Reclaimed Lumber by offering handcrafted furniture for sale and authentic, historic Georgia Heart Pine. Whimsical dreamcatchers made by local artist August Blalock add an alluring touch to the decor of the store, but are also for sale. Local clothing designer Emily Bargeron will soon be featuring her clothing line Mamie Ruth.
Stay tuned to see what Tiffany Deal and Cheeky Bliss will offer next. Deal encourages shopping locally and says "we build our brand by building our community".