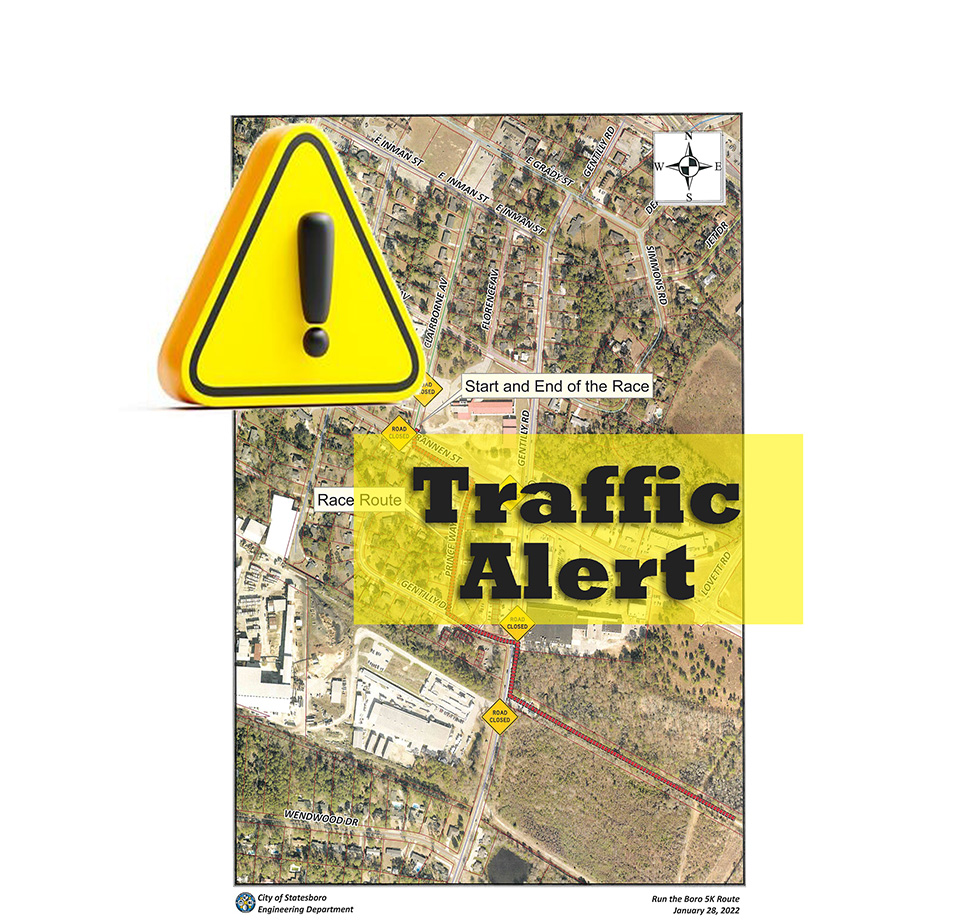 A few streets will be closed Saturday morning due to Statesboro YMCA's Run the Boro 5K Race. See the map below for the race route to see which streets to avoid while driving.


From City of Statesboro:
The Statesboro Family YMCA is hosting the Run the Boro 5K race tomorrow, Saturday, January 29th starting at 8:00am. The Statesboro Police Department and Statesboro Public Works & Engineering Department will be closing a few streets in the area to provide a safe route for the event runners. The race will start/end at the intersection of Brannen Street and Clairborne Avenue. Please find the map of the race route and the associated road closures in the area below. Road closures will affect travel on Brannen Street from Clairborne Avenue to Gentilly Road and Gentilly Road from S&S Greenway Trail to Gentilly Drive. Please plan to use alternate routes and give extra time to navigate the detours if you plan on being in the area.