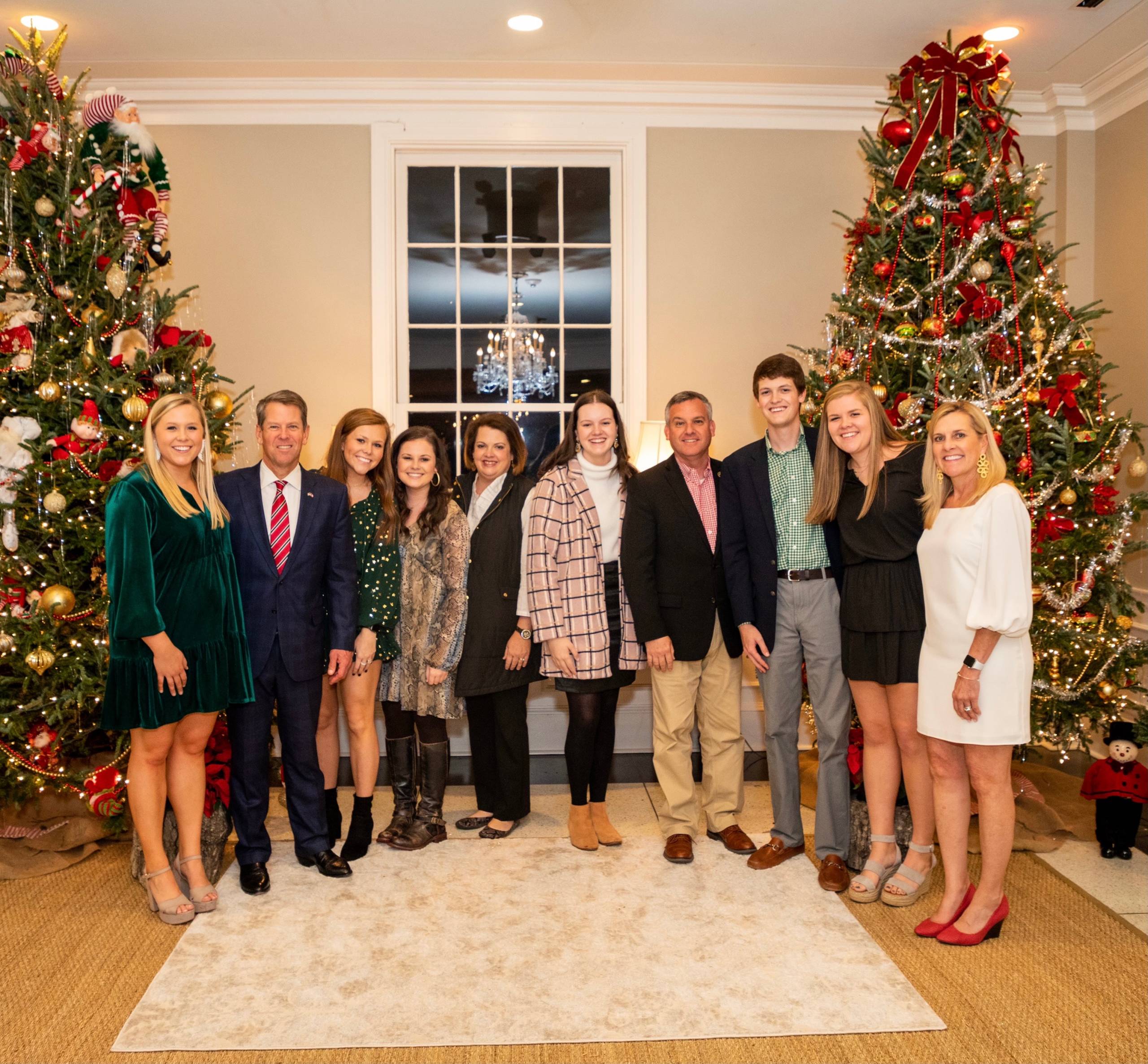 Public officials across Georgia paid their respects to Bulloch County native and Loeffler for Senate staffer Harrison Deal on Friday evening. He passed away tragically in a car accident on I-16 Friday morning in Chatham County. He was 20-years old.

Harrison was the son of Bulloch County Commissioner Curt Deal and his wife Jenni, and the brother of Hannah and Halli Deal.
His political resume was already quite accomplished for a young man of only twenty years, having interned for United States Senator David Perdue in 2019 and working the Loeffler campaign in 2020.
Both Kemp and Loeffler canceled their appearances at the Pence event in Savannah on Friday afternoon, instead asking Georgians to pray for the Deal family.
Governor Brian Kemp: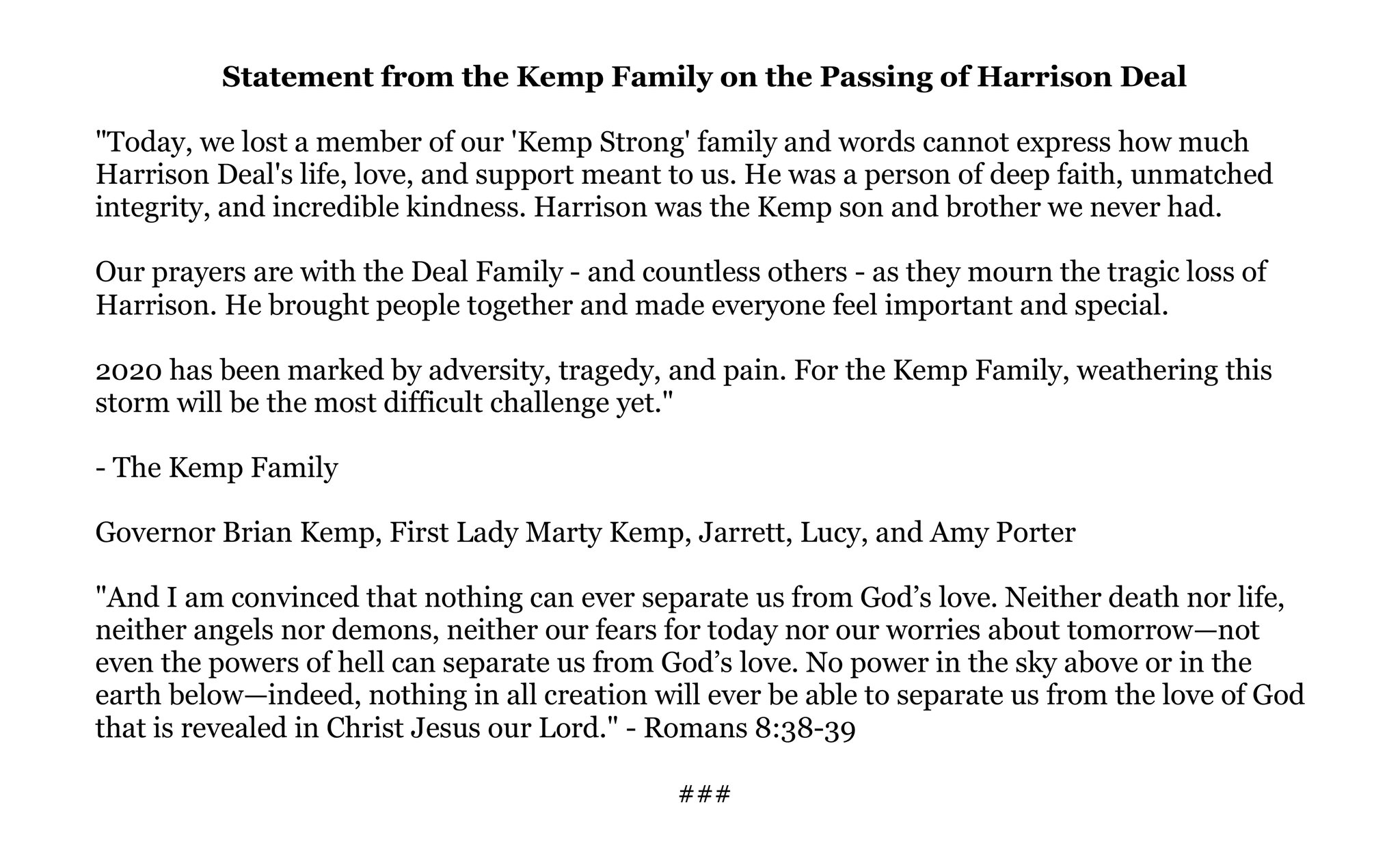 GA GOP Chairman David Shafer issued the following statement:
"We are completely heartbroken over the loss of Harrison Deal. Our prayers are with the Deal family, the Loeffler team, and everyone who knew and loved him. Senator Loeffler said it best when she said, 'he embodied the very best of this campaign – and the very best of our state.' We ask Georgians to join us in lifting Harrison's family, the Loeffler team, and all of those who loved him up in prayer."
Senator David Perdue:
"Bonnie and I are devastated to learn of the passing of Harrison Deal, a young man from Bulloch County. Harrison interned in my Atlanta office in the summer of 2019, and was currently working as a field representative for Senator Loeffler's campaign. He was a member of the University of Georgia Class of 2022. Harrison was a smart, kind young man with a bright future ahead of him, and he is gone too soon.
"We are praying for his parents, Curt and Jenni Deal, and his sisters, Hannah and Halli. I ask the people of Georgia to join us in keeping the entire Deal family in their hearts on this terrible day."
Senator Kelly Loeffler:
"It is with an extremely heavy heart that we mourn the loss of Harrison Deal. My heart aches for his family, and Jeff and I will continue to surround them in love and prayer in the days ahead. Harrison was a beloved member of our campaign team. More importantly, Harrison was a smart, bright, loving, loyal and outstanding young man. Harrison embodied the very best of this campaign – and the very best of our state. We will forever cherish and honor Harrison's memory, and I ask every Georgian to join us in praying for his family during this difficult time."
Other officials, including State Senator John Kennedy, staffers from other campaigns, and local chapters of the Georgia Republican Party also offered their condolences on social media.
Pooler police have not released the exact cause of the crash and the investigation is ongoing. Funeral arrangements
have not yet been released
.