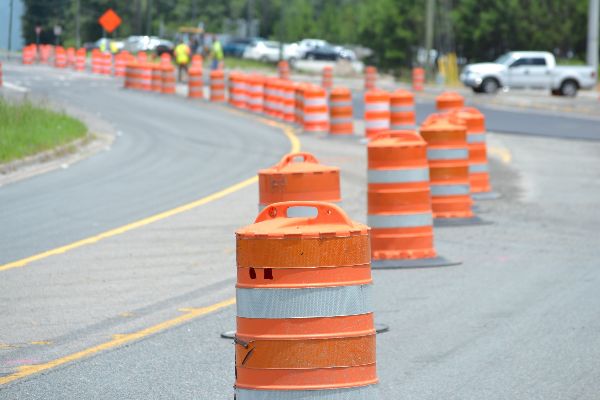 Georgia DOT continues essential road work throughout Southeast Georgia. As a result, work on construction and maintenance projects will continue this week.

All work subject to change due to weather or other factors. Motorists are cautioned to reduce their speed while traveling through work zones, pay attention and watch for workers
Lane closures are listed below by interstates and counties.
Bulloch County
SR 67 North of Bridge over Mill Creek to Bulloch/Jenkins County Line
Single Lane closure for Milling and Resurfacing work
Monday through Sunday 8 am to 7:30 pm May 1st through May 30th
Camden County
I-95 Lane Closures (LC) at SR 40/Exit 3 interchange bridges and Satilla River Bridges north of Exit 14
Mon-Thurs 7pm-7am single LC/10pm-5am double LC
Weekend LC remain in place 9pm, Fri through 5am, Mon
Additional LC on SR 40/East King Ave & Boone St at Exit 3
Bridge rehabilitation project includes preparation and application of a two-part polymer bridge deck overlay, cleaning and painting the steel superstructure, and joint replacement on 4 bridges
Chatham County
SR 25 Conn/West Bay Street
Continuous traffic shift on westbound outside lane
Islands Expressway from Elba Island Rd. to Oatland Island Rd.
Double lane closure to Mobilize equipment and materials for Bridge Construction
Monday through Saturday 9 am until 3 pm.
SR 204 from White Bluff Rd. to Mall Blvd.
Single Lane Closure for intersection work
Sunday through Monday 9 pm until 6 am
US 17 from Blossom Rd. to Red Gate Farm Rd.
Single Lane Closures for contractor to build up intersection
Monday through Friday 7 pm until 5 am
US 80 4th St. & Coach Joe Turner St.
Lane closures at intersections for underground and aerial work
Monday through Sunday 7 pm until 5 am
SR 21 Groves High School Denmark St. to Chatham Villa Dr.
Single Lane Closure for pulling grid/Median
Sunday through Saturday 6 pm to 6 am and 9 am to 3 pm
I-16 Eastbound lane closures at Pooler Parkway
9 am Friday until 6 pm Saturday for concrete slab repairs
I-16 westbound lane closures near I-516 interchange
Monday-Friday during daylight hours for informational sign installment
Glynn County
US 17/SR 25 over Brunswick River
Single Lane Closure for Bridge Rehab work
Monday through Sunday 6 am to 6 pm May 1st to June 30th
Jeff Davis County
SR 19 RR Overpass
Detour via SR 135 and SR 135 Conn.
Anticipated completion 2020
Screven County
SR 73 Rocky Ford Rd. to Bascom Rd.
Single Lane Closure for Intersection improvements
Monday through Saturday 8 am to 8 pm May 1st through May 31st
SR 21 Business Newington North of SR 21 to SR 21
Single Lane Closure for Milling and Resurfacing
Monday through Saturday 7:30 am until 7 pm May 1st through May 30th
Ware County
SR 158 between Hutch Lane and Barnes Road
Road closure for three bridges to be replaced
anticipated open to traffic spring/summer 2020
Motorists are advised to expect delays, exercise caution, and reduce their speed while traveling through work zones. Before heading out, get real-time information on work status and traffic conditions. Call 511, visit 511ga.org, or download the Georgia 511 app. Our maintenance team members who repair roads and bridges and our project teams who oversee construction projects are continuing their essential work, while following sanitary work practices prescribed by health agencies to protect themselves and the public from the coronavirus, as are most state DOTs in the U.S.