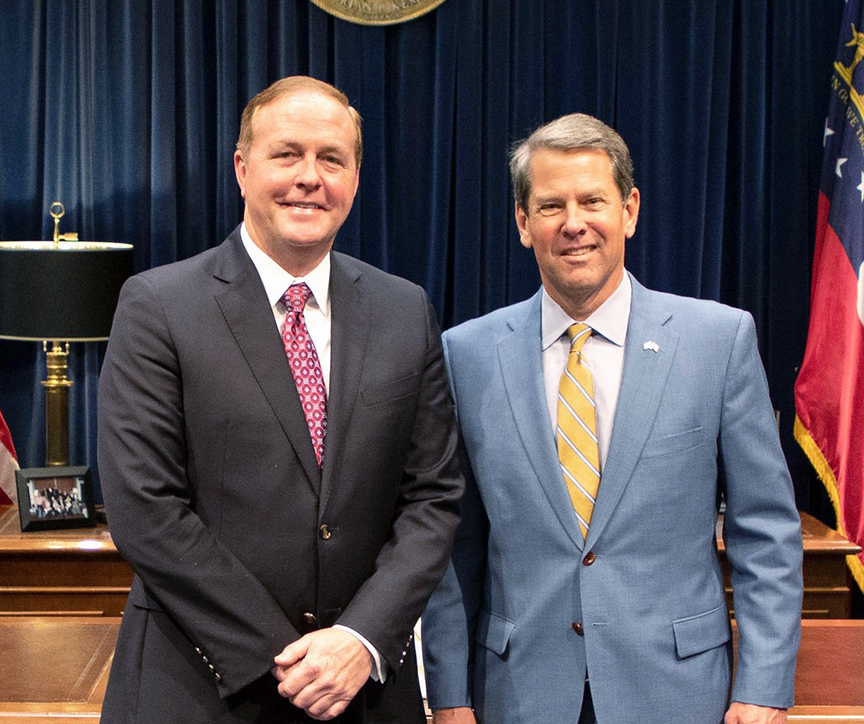 Ogeechee Technical College's Local Board of Directors Co-Chair, Mark Anderson, was recently appointed to the Georgia State Board of Cemeterians in a swearing-in ceremony held in Atlanta by Gov. Brian Kemp.

Anderson and 29 other Georgians were sworn in to serve on various state boards, councils, and commissions. According to the Georgia Secretary of State website, sos.ga.gov, the Georgia Board of Cemeterians is tasked with providing "consumers with an assurance of the qualifications of licensees along with a means of enforcement in order to protect the health, safety, and welfare of the public."
Anderson, a graduate of Ogeechee Tech's Funeral Services Program, is also the owner and funeral director for Joiner-Anderson Funeral Home and Crematory in Statesboro, Ga.
Ogeechee Technical College (OTC) is a unit of the Technical College System of Georgia. OTC provides student‐centered academic and occupational programs and support services at the associate degree, diploma, and certificate levels. OTC utilizes traditional and distance education methodologies in state-of-the-art facilities while supporting adult education, continuing education, and customized business and industry workforce training.
Press release from Ogeechee Tech.