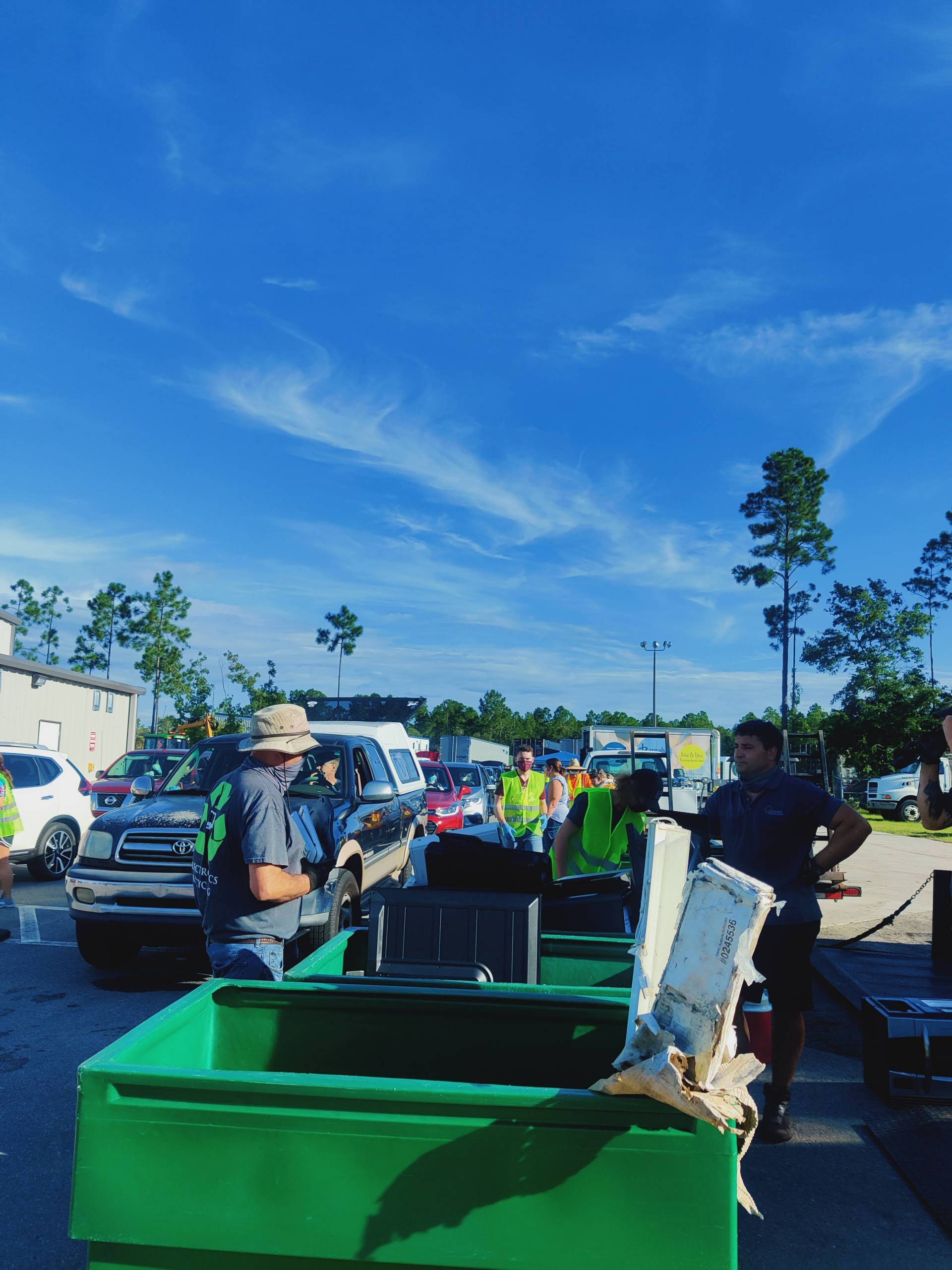 Keep Statesboro Bulloch Beautiful (KSBB) and the City of Statesboro are excited to announce a free electronics recycling drive is coming to Statesboro! The event will take place on Saturday, November 14, 2020, at 9:00 a.m. with COVID-19 safety measures in place. The electronics drive will be a "drive-thru" event where individuals and businesses can drive up to drop off their electronic items. All citizens and businesses of Statesboro and Bulloch County are invited to bring their unused and discarded electronics to be recycled.


The electronics recycling drive will be done in partnership with Sensible Recycling of Jacksonville, Florida. The drive will be completely free to the public and any businesses that drop off their used electronics. Additionally, Sensible Recycling follows a full data destruction policy for personal information left on hard drives or similar devices. Individuals and businesses that drop off their electronics can have peace of mind knowing that their personal information is safely destroyed. A full list of items that are acceptable and not acceptable for electronic recycling can be found here.
"Hosting an electronics recycling drive is necessary because electronics are not fit to enter the landfill," states Amanda Clements, coordinator for KSBB. "Electronics in the landfill can release metals such as mercury and arsenic. These metals can seep down into our watershed and ultimately end up in our water supply. Giving our residents a way to dispose of electronics properly can minimize this issue."
The drive will be held at the Statesboro Convention and Visitors Bureau and will begin at 9:00 a.m. and last until 12:00 p.m. The Statesboro Convention and Visitors Bureau is located at 222 S Main St, Statesboro, GA 30458.