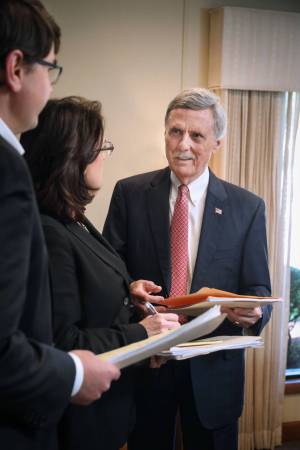 Senator-elect Billy Hickman will be sworn in on Friday morning, his campaign team said Wednesday.

The Bulloch County resident and longtime business owner will officially be sworn in as State Senator for the 4th District for Bulloch, Candler, Effingham, Emanuel, and Tattnall counties. The ceremony will take place at the Bulloch County Annex with Georgia Supreme Court Justice Michael Boggs presiding.
Hickman prevailed in a 5-way special election to complete the term of the late Senator Jack Hill, who passed away in April, earlier this month. The special election was to fill the vacancy for the duration of Hill's current term, which concludes in December of this year.
On the ballot at the same time as the special election was a Republican primary for the seat's upcoming term, which begins in January 2021 and runs through December 2022. Hickman will be sworn in again in January with the other 55 state senators when the Georgia General Assembly convenes for the legislative session.