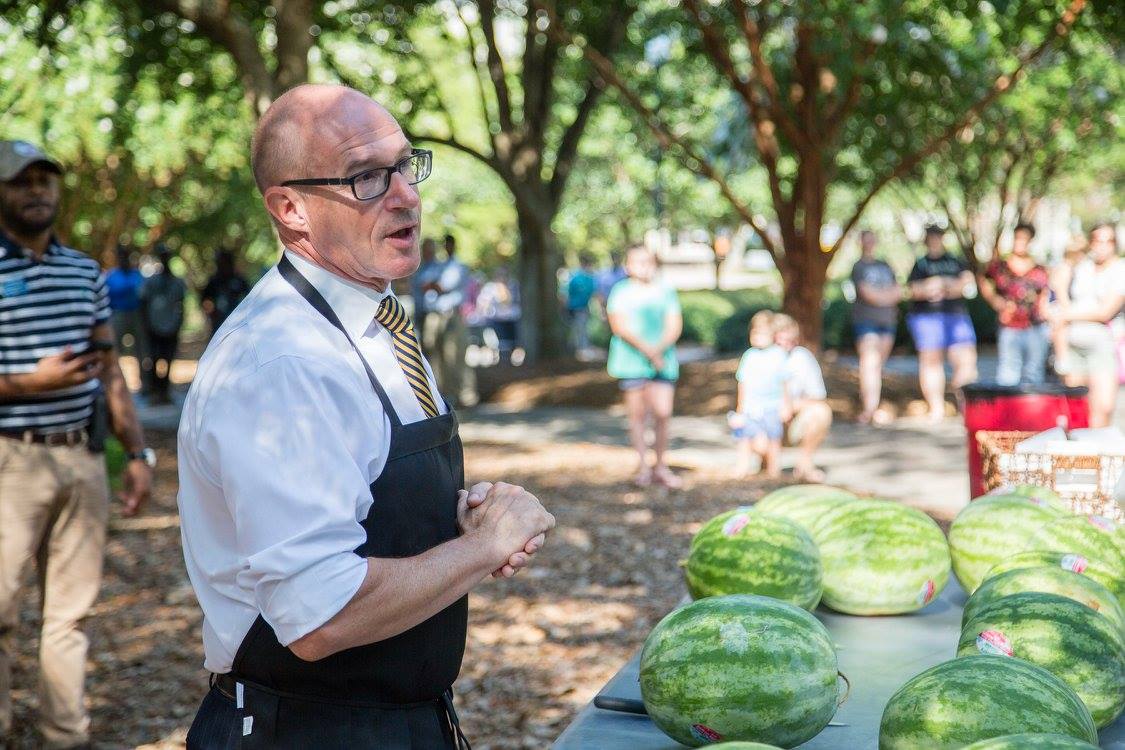 Georgia Southern University President Dr. Jaimie Hebert has been named as a finalist for two other jobs in recent days.


According to a release from University of Houston-Clear Lake, Hebert is one of two finalists for the position of Provost and Vice President of Academic Affairs at UNH-Clear Lake. UNH-Clear Lake is one of four branches of the University of Houston system, with a full time enrollment of 8,628 students. Dr. Deena J. González, a professor of Chicana/o Studies at Loyola Marymount University was named as the other finalist.
On Monday, according to a report by The Vermilion, a student newspaper at the University of Louisiana Lafayette, Hebert addressed the Student Government Association meeting, as a finalist for the position of Provost.
Hebert's connections to Texas and Louisiana run deep. Originally from Abbeville, Lousiana; Hebert earned his Bachelors, Masters and PHd in Statistics from the University of Louisiana Lafayette, before serving as a professor of statistics, department chair, dean, and finally Provost at Sam Houston State University in Huntsville, Texas.
Hebert assumed the Presidency of Georgia Southern University in 2016, and oversaw the consolidation of Georgia Southern University and Armstrong State University.