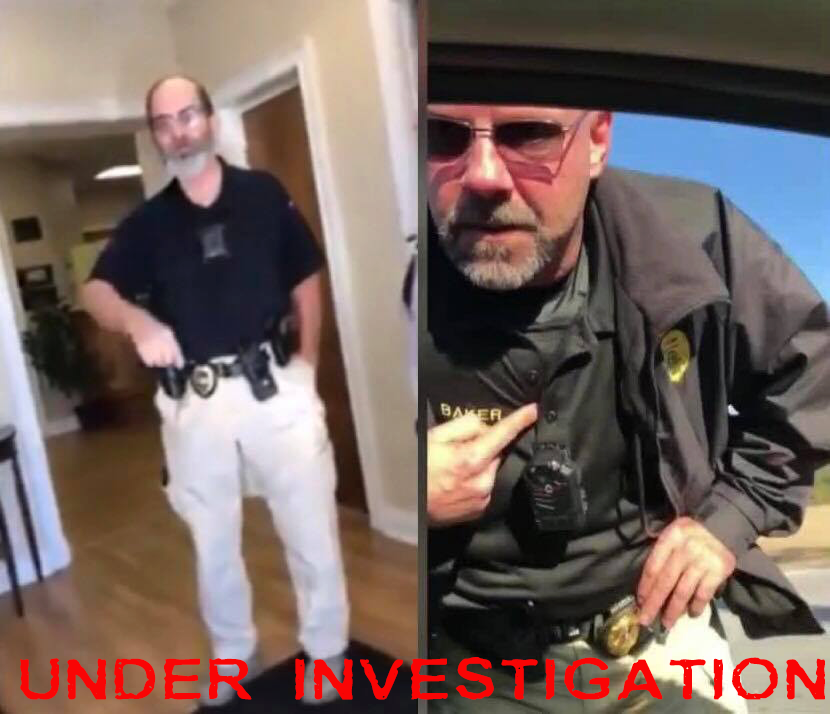 The following article is Part 7 of an investigative series by AllOnGeorgia into the Brooklet Police Department under the authority of Former Police Chief Doug Meyer (also known as Max Meyer & Clifford Meyer). The series looks into Internal Affairs investigation reports, a series of body camera files, and details over a dozen incidents during Meyer's tenure in which citizens allege harassment, retaliation, and false imprisonment by Meyer and a few of his officers. All documents contained in the article below were obtained by way of an Open Records Request filed on May 29, 2018.

Part 1 — Fmr Chief in Brooklet acknowledged citing business owner for speaking out against PD 
Part 2 — VIDEO: Fmr. Brooklet Chief to Motorist: 'I'm going to work to get you fired' during speeding-related traffic stop
Part 3 — VIDEO: Brooklet PD secured warrant day after man filed complaint about traffic stop
Part 4– Documents show Brooklet Council teetered on officer discipline despite findings of wrongdoing
Part 5 – Brooklet Chief Retroactively Issued Citation to Motorist after POST complaint filed
Part 6 – Body Camera Shows Officer Lied to Motorist About Radar Accuracy Check
---
Records from the Georgia Peace Officers Standards and Training Council (POST) indicate that officers previously employed with the Brooklet Police Department have both terminations and investigations stemming from complaints on their records. 
POST also confirmed that both John Baker and Doug Meyer are currently under POST investigation and that the details and information pertaining to those instances are not available to the public. Meyer's investigation was launched on March 22, 2018 and Baker's began on March 21, 2018. More information will be available when the investigations are complete.
Both ongoing POST investigations began after an incident involving Cindy Lee went public and led to the termination of Baker and the resignation in lieu of termination of Meyer. Later, the Brooklet City Council retroactively allowed both to change their status to resignation and retirement, respectively, which is reflected on current POST paperwork.
The Open Records Request filed with POST did yield documentation of POST investigations in the career records of both officers. Though neither complaint defined the career of either officer, as they both continued to work in law enforcement until the recent incidents in Brooklet, the information is public record and would have been available to the Brooklet City Council during the hiring processes. 
As it stands, Doug Meyer is listed as 'Career Retirement' with Georgia POST and John Baker is listed as a part-time officer with the Register Police Department, since 2017, but a city official with Register confirmed Wednesday morning that Baker has never been 'on-duty' in Register and served only as a reserve officer.
Had Brooklet not allowed Baker to revert his departure status, his POST record would reflect two terminations in his 17-year law enforcement career.
Baker's employment history and investigation information is below. You can see that his termination and complaint history coincides with the investigation below.
baker-page-highlight (1)

Former Brooklet Police Department Sergeant John Baker was terminated from his job as a peace officer in Hinesville for three policy violations. He was investigated by POST (Case NO. 003-685-06-1) for the following violations:
Involving him/herself in a law enforcement action outside his/her jurisdiction without authority

Discharging a weapons without justification at a moving vehicle

Carrying a back-up weapons without proper authorization.
No action was taken by POST as the termination by the Hinesville Police Department was found to be sufficient. The case summary is below.
Baker_Complaint

Similarly, Doug Meyer, who is indentified in records with POST under the name "Lawrence Norville Douglas Meyer III," indicate he was also investigated.
meyer_sheet_highlighted

The complaint alleged that Meyer purchased alcohol while out of town at training and placed it in the front seat of his patrol car. He was also seen carrying an open beer. The complaint alleges that he was driving his patrol car and wearing a shirt that read, "hit a cop, go to jail. kill a cop, go to hell."
Meyer_complaint investigation POST

In the Open Records Request with POST, AllOnGeorgia requested the complaints filed (as mentioned in video by Meyer, motorists, and citizens) by citizens against Meyer and Baker, but none were provided. When pressed on the matter, POST said, "Usually complaints don't make it to POST. They are usually done on an agency level."
Records for personnel files at the previous employers of both Meyer and Baker have been requested by AllOnGeorgia.
The Brooklet City Council has yet to comment on these matters.