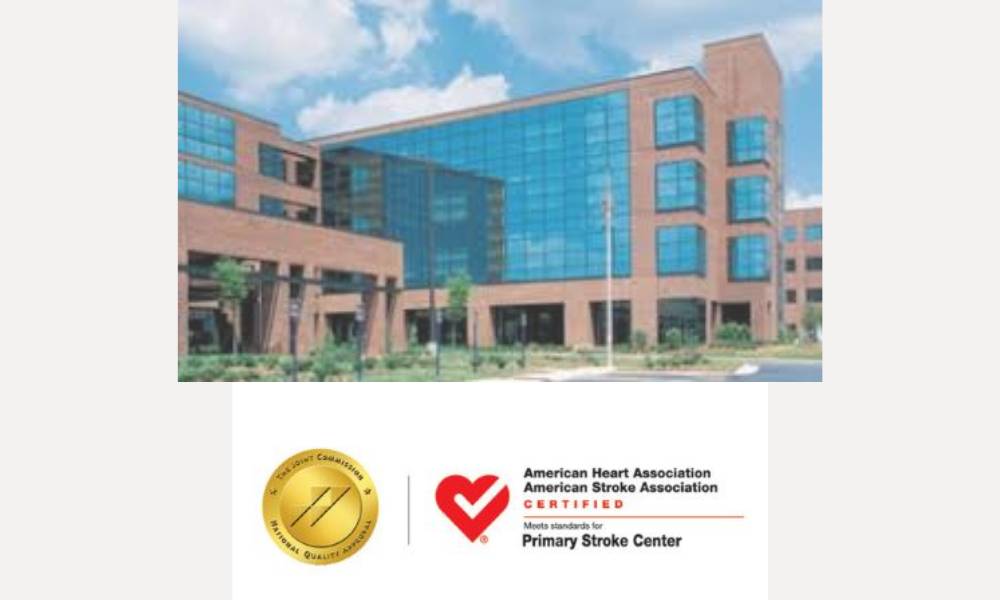 East Georgia Regional Medical Center has earned The Joint Commission's Gold Seal of Approval® and the American Stroke Association's Heart-Check mark for Primary Stroke Center Certification.

East Georgia Regional Medical Center underwent a rigorous, onsite review on November 13th, 2020. Joint Commission reviewers evaluated compliance with related certification standards including program management, supporting self-management, and delivering and facilitating clinical care. Joint Commission standards are developed in consultation with health care experts and providers, measurement experts and patients. The reviewers also conducted onsite observations and interviews.
"Primary Stroke Center Certification recognizes health care organizations committed to fostering continuous quality improvement in patient safety and quality of care," says Mark Pelletier, RN, MS, chief operating officer, Accreditation and Certification Operations, and chief nursing executive, The Joint Commission. "We commend East Georgia Regional Medical Center for using certification to reduce variation in its clinical processes and to strengthen its program structure and management framework for stroke patients."
"We congratulate East Georgia Regional Medical Center for this outstanding achievement," says Nancy Brown, chief executive officer, the American Stroke Association. "This certification reflects its commitment to providing the highest quality of care for stroke patients."
"East Georgia Regional Medical Center is thoroughly committed to providing our patients the highest quality stroke care to ensure continued improvement in treatment," said Stephen Pennington, CEO of EGRMC. "The Primary Stroke Center Certification has given us the opportunity to highlight the exceptional stroke care we provide for our patients and help us improve care overall for our community.We would also like to thank our local EMS agencies for their partnership in this accomplishment. Our relationship with local EMS encourages the use of field assessment tools and communication prior to transporting patients with stroke-like symptoms to our Emergency Department. As a Primary Stroke Center, this joint effort allows the best possible outcome for all patients."
Certification efforts were led by Bryan Realiza, Stroke Program Coordinator. "This was a team effort that required a tremendous amount of hard work," says Realiza. "I am grateful to work with highly skilled physicians, staff, and pre-hospital emergency medical services personnel—who are passionate about providing quality stroke care to our community."
Stroke is the number five cause of death and number one cause of adult disability in the United States, according to the American Heart Association/American Stroke Association. On average, someone suffers a stroke every 40 seconds; someone dies of a stroke every four minutes; and approximately 800,000 people suffer a new or recurrent stroke each year. If you believe someone is experiencing a stroke, it is crucial to call 911 immediately.