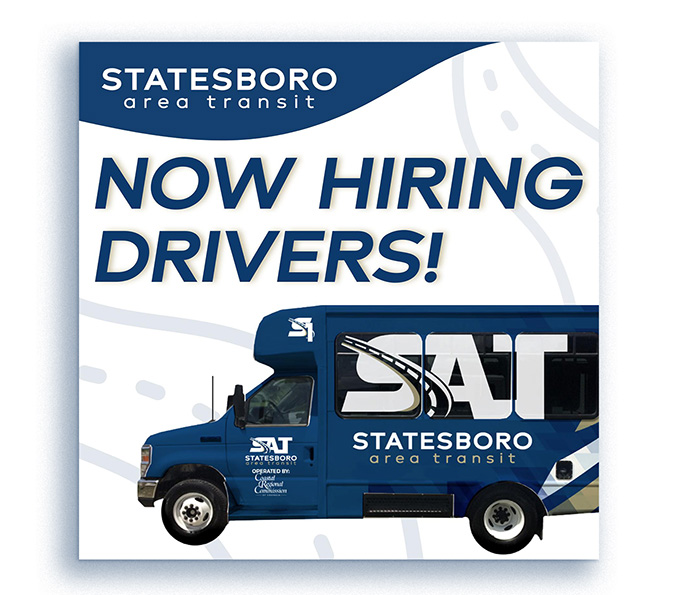 The City of Statesboro is planning the launch of the new public transportation program, Statesboro Area Transit, later this year. The program will be operated by the Coastal Regional Commission(CRC) out of Darien. CRC is currently hiring bus drivers for part-time and full-time positions.


The bus driver position is responsible for driving an assigned bus on a predetermined fixed route. It is also a safety-sensitive position and applicants must pass a drug/alcohol test, criminal background check, and have a clean driving record. For more information and for an application, contact Chrishonda Grant at cgrant@crc.ga.gov or 912-514-1608.
The city says expanding transportation access to all citizens has been a priority, and that the new program aims to provide riders with greater access to local retailers, healthcare, and employment opportunities.