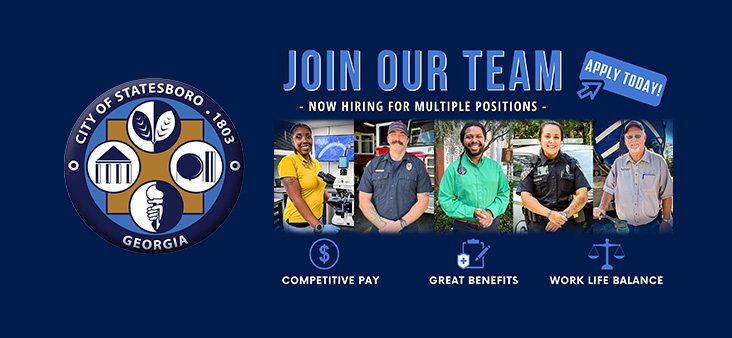 The City of Statesboro will be hosting a hiring event on Tuesday, April 4, 4:00 pm – 7:00 pm, in the Nessmith-Lane Center at Georgia Southern University, 847 Plant Drive .

Members of the public are invited. Attendees will learn about the City of Statesboro and the benefits of working there. Representatives from multiple city departments including fire, police, public works, and more will be on-site to answer questions and conduct open interviews.
Anyone interested in attending the event is encouraged to pre-register at www.statesboroga.gov/careers, but walk-ins are welcome. Questions regarding the hiring event or employment can be directed to the city's human resources department by phone at 912-764-0683 or by email at hr@statesboroga.gov.