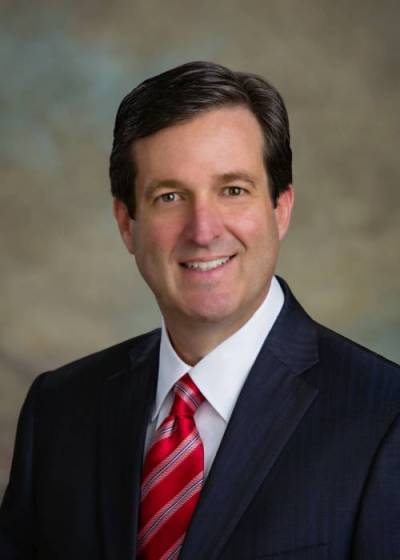 A Bulloch County resident has been named to the University System of Georgia's Board of Regents by Governor Brian Kemp.


Cade Joiner and T. Dallas Smith will serve as at-large members with Harold Reynolds representing the 10th Congressional District, Everett Kennedy representing the 12th Congressional District, and Lowery May representing the 14th Congressional District.
Everett Kennedy is Chief Executive Officer and Broker of Berkshire Hathaway Kennedy Realty in Statesboro where, for thirty-seven years, he has specialized in residential and commercial sales and development.
Everett, a lifetime resident of Bulloch County, is a 1987 graduate of Georgia Southern University with a BBA in Finance. He is passionate about Georgia Southern athletics and committed to the education of the regional workforce.
He is a past and current President of the Statesboro Board of Realtors where he was named Realtor of the Year three times in his career. He served two terms on the Board of Governors for the Georgia Association of Realtors, and he is active in the community. Kennedy serves on the board of directors of the Statesboro Bulloch Chamber of Commerce, is a Rotary Paul Harris Fellow and Charter Member of the Rotary Club of Downtown Statesboro, and serves on the Bulloch First Bank Advisory Board and Bulloch Academy Board of Directors. Kennedy is also active in the Sigma Chi Alumni Chapter. He was named to the "40 Under 40" class in 2005 by The Business Report & Journal.
Everett and his wife, Staci, have three children: Greyson, Harrison, and Alexandra. They are active members of the Statesboro First United Methodist Church. Kennedy will represent the 12th Congressional District on the Board of Regents.
"For many years, I have worked closely with each of these individuals and found them to be honest, hardworking, and committed to our state's long-term success. I am truly honored to name them to the Board of Regents to serve our top-notch university system with integrity and lead by example," Governor Brian P. Kemp said in a news release. "On behalf of all Georgians, I want to thank the outgoing members for their service."