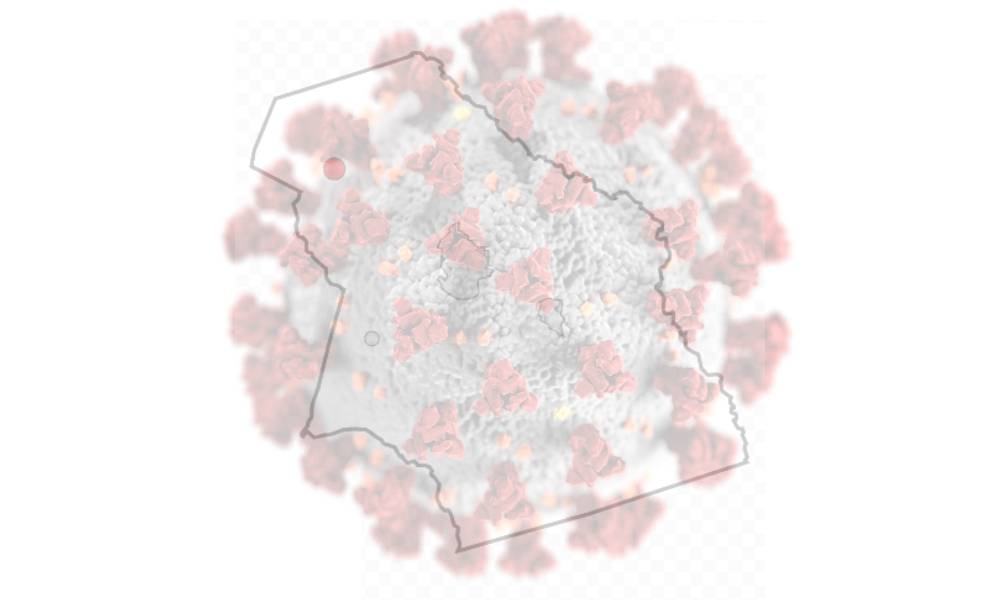 The Bulloch County Emergency Management Agency says a 36-year-old female has died of COVID-19 in Bulloch County.


Director Ted Wynn announced the county's 24th death on Saturday, noting that the 36-year-old had no co-morbidities and is the youngest Bulloch resident to pass away from COVID-19 to date. Wynn also reported 22 new confirmed cases countywide and 18 people hospitalized at East Georgia Regional Medical Center. While the county reports just over 2,600 confirmed positive cases since March, there is no data available on current 'active' cases.
Nevertheless, statewide numbers have been trending downward in the last several weeks. The September 10 Georgia DPH report indicated that the seven-day average of new cases reported decreased 11.7% and the seven-day average of new cases reported is down 48% from our peak July 24. Additionally, daily hospitalizations for COVID-19 have decreased 13.4% since September 1 and hospitalizations have decreased 48.2% since a daily high of 3,200 July 30. More than 180 DPH testing locations are available around the state at this time.
Locally, Bulloch County has a new testing location at Luetta Moore Park in Statesboro, thanks to a partnership with the City of Statesboro and East Georgia Healthcare Center. Patients do not have to reside in Bulloch County to receive a test and there are no requirements to receive a test such as proof of potential exposure or symptoms.
EGHC offers free COVID-19 testing at Luetta Moore Park in Statesboro
Late last week, Kemp and DPH Director Dr. Kathleen Toomey encouraged individuals who did not socially distance but attended large gathering on Labor Day to get tested.
Kemp, Toomey Urge Georgians to Get Tested Following Labor Day Weekend