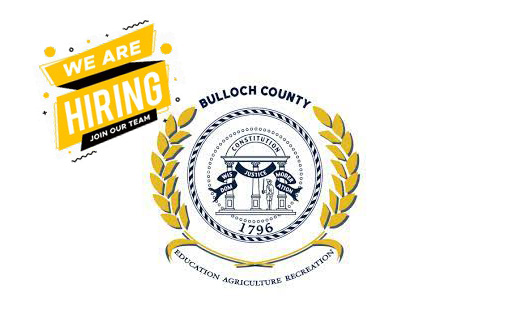 Bulloch County is hiring full and part-time positions throughout the county.


All jobs will be open until filled. There is no deadline to apply. Applications are accepted online only.
Positions listed include:
Animal Control Officer
Building Maintenance Technician
Deputy Clerk
Detention Officer
E-911 Communications Officer
Firefighter
Fleet Maintenance Technician
Human Resources Assistant
HVAC Technician
Park Maintenance Supervisor
Park Maintenance Worker
Personal Property Auditor
Property Appraiser Trainee
Roads District Superintendent
Tax/Tag Specialist
For more positions, details of each, and to apply online, visit the site HERE. 
Human Resources Department
Bulloch County Board of Commissioners
Phone 912-764-0107
apply@bullochcounty.net